Owlet Baby Monitor (device monitor):
What every parent wants is a good night's sleep! Hands down my favorite baby product, an absolute MUST HAVE! The Owlet Baby Monitor tracks your baby's blood oxygen level and heart rate, then notifies you if they go out of range. This means you no longer have to wake up every 30 minutes to check on your sleeping baby, let Owlet keep watch so you can get much needed sleep. (
Owlet disclaimer
)
What the Application looks like
The new updated sock on my almost 2 yr old
The original sock that Luke wore as a newborn
InstaTemp:
What parent wouldn't love to take their child's temperature without touching them! That means not waking your sick little one whom you just spent hours rocking to sleep, and no more wrestling with your toddler to get the ear thermometer in place. It is also more hygienic because you don't touch their skin when taking their temperature, so no more spreading germs between your family members.
LINK
Lollipop Smart Baby Camera (video monitor):
Tired of baby monitors where your baby looks like an abominable snowman? Of course, that is assuming you can even see your baby at all in the impenetrable darkness of their room. The Lollipop Baby Monitor is incredible, with nighttime picture quality that rivals the daytime! It's phenomenal! Plus you can set it to send noise and motion alerts directly to your cell phone. With the ability to mount it on the crip, wall,or even prop it on a dresser; your options are endless to get the perfect view into baby's crib. Plus, you have the option to add an environmental sensor that monitors air quality, temperature, humidity, and noise level!
LINK
Wall mounted
What alerts look like on your phone
The incredible view at night
The Application view
Hatch Baby Grow: (scale)
As someone with minimal space, I love products that serve multiple purposes. A scale within a changing table is the perfect combination. Sleek, easy to clean, and invaluable for any parent. Worrying whether your baby is eating enough and growing properly is a universal problem in parenting, Hatch Baby Grow solves it and more. Allowing for the streamlined tracking of feeding, diapers, and weight all in one place! No nursery is complete without the Hatch Baby Grow.
Hatch Baby Rest (Nightlight/sound machine)
As mentioned before, Hatch Baby is the expert of quality products that serve a variety of purposes. The Hatch Baby Rest is a versatile night light, with the option to change colors and intensity. It is a sound machine offering everything from white noise, and environmental sounds, to lullabies. Than finally, it is programable to aid in sleep and schedule training. For example you can set it to be blue with rain sounds at bath time, yellow with a lullaby at bedtime, and green when they can get up for the day; this creates visual and audio cues to help your child transition for bedtime. It comes in white with many additional colors and patterns available to accessorize. The Rest is a nightlight sound machine that will carry you from newborn through grade school, ensuring good sleeping habits.
Hearing Protection: All of these are excellent options, each with their own benefits and drawbacks. 
–
Ems
(LINK)
– Two styles, one for infants and one for toddlers/children.
        The infant version has two ear pieces attached by an elastic band. Ideal for distributing the compressive force across a delicate skull. Stays on well. Easy to use for young babies, becomes more challenging once they reach toddlerhood.
        The toddler/child version is headphone style. Moderate compressive force, although it can be stretched out by hand.
–
Baby Banz
(LINK)
– Headphone style hearing protection. Not too stiff or compressive. Very easy to use.
–
Smuffs
(LINK)
– These have the most unique design, made of a soft headband with hearing protection secured within. This one has the lowest profile and therefore was the only hearing protection he could wear while sleeping on my chest in his baby carrier. Being a toddler who pulls all hats etc off his head, this was also the only hearing protection that I could get him to keep on.

Frida Baby: One of my all time favorite brand of products designed to solve common ailments of children. Rarely does a day go by that I don't recommend at least one of their ingenious products.

Nose Frida- Whether you are on your first or fifth child, every parent knows the struggle of caring for a baby with a cold. This is especially crucial for young infants under 4 months of age because they struggle to breath through their mouth when their nose is congested.
Medi Frida- Giving babies medication is stressful, but it doesn't have to be. Frida Baby has combined the traditional medication syringe with a pacifier that allows you to easily administer medication along baby's cheek while they contently suck the pacifier. By administering the medication this way you bypass tastebuds and decrease gaging and spitting.
OogieBear
If you have ever tried to get a crusty or gooey bugger from your child's nose, you know how difficult it is to do without accidentally scratching them. Cleverly designed with a loop to grab sticky and a scoop for the crusty stuff, Oogiebear is the perfect size to help clean your child's nose and ears without risk of scratching them or going too deep. Plus it is latex, PVC, and BPA free!
LINK
Thanks for stopping by!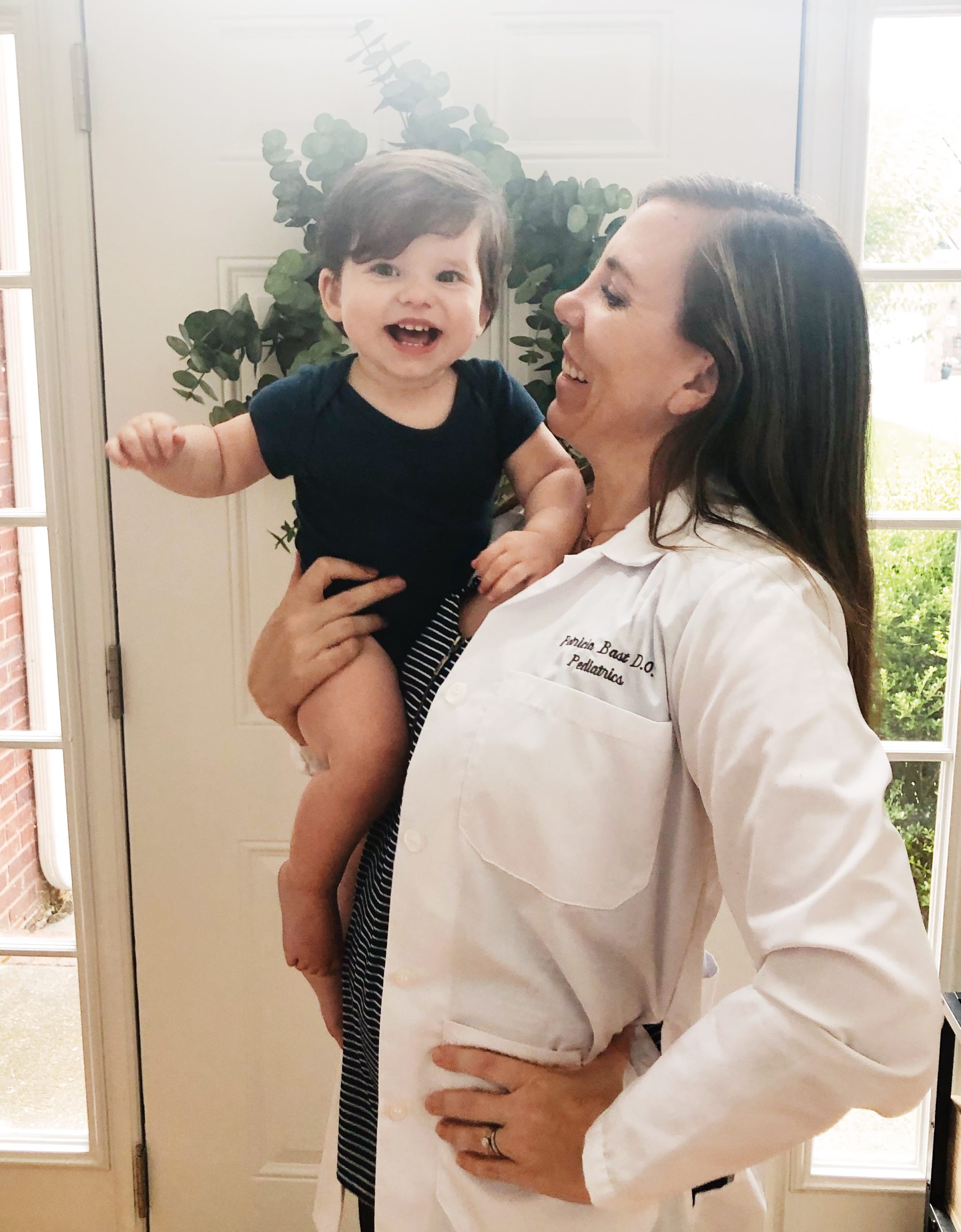 Dr. Patricia Bast was born and raised in Southern California. She earned a bachelors degree in science at UC Irvine, then went on to graduate medical school from Touro University College of Osteopathic Medicine in Northern California. After several years working as a pediatrician Dr. Bast choose to expand her training to include lactation consultant. Dr. Bast is now raising her children and taking care of patients in beautiful Georgia.