As a new mom, Mother's Day is particularly special to me this year. Having lost my mother 2.5 yrs ago and my grandma last year, Mother's Day became a painful time for me. Now with the addition of my beautiful son things have changed. In honor of a renewed hope and joy in my life I wanted to share with you a few of my favorite things.
– Ju-Ju-Be Diaper Bag
(above): I love my BFF, it has plenty of room to hold everything I need and fits comfortably on my back; keeping my hands free. Plus it's adorable.
– Ju-Ju-Be Be Quick Wristlet
(above): I don't know what I would do without this stylish little wristlet. It is compact, yet it easily fits everything I need to preform a diaper change. You just grab and go.
– Mama Bear t-shirt (above): I proudly wear my Mama Bear shirt by June and Kate.
– Bravado Designs Womens' Body Silk Seamless Nursing Bra
(above): Wearing my Cherry colored Body Silk Seamless nursing bra by Bravado makes me feel a little bit sexier, all while keeping me in optimal comfort.
– Mama Bear Floral Hoodie: For those days when I need a cozy sweatshirt, there is nothing better then the feminine print with a beautiful Mint 'Mama Bear' by Loved by Hannah and Eli.
– Mama Necklace: Loved by Hannah and Eli also has gorgeous necklaces for all the special women in your life.
– Matching shirts with my little: I just love this brand, Faith and Finn, and the message they promote. Twinning with my little man just makes me smile 🙂
Mother's Day is a time to celebrate being a mama and say thank you to all the wonderful mothers in your life. While candles, perfume, and flowers are always lovely sometimes it's nice to celebrate Mother's Day with a few things that scream 'I love being a mama.'
HAPPY MOTHER'S DAY!
Thanks for stopping by!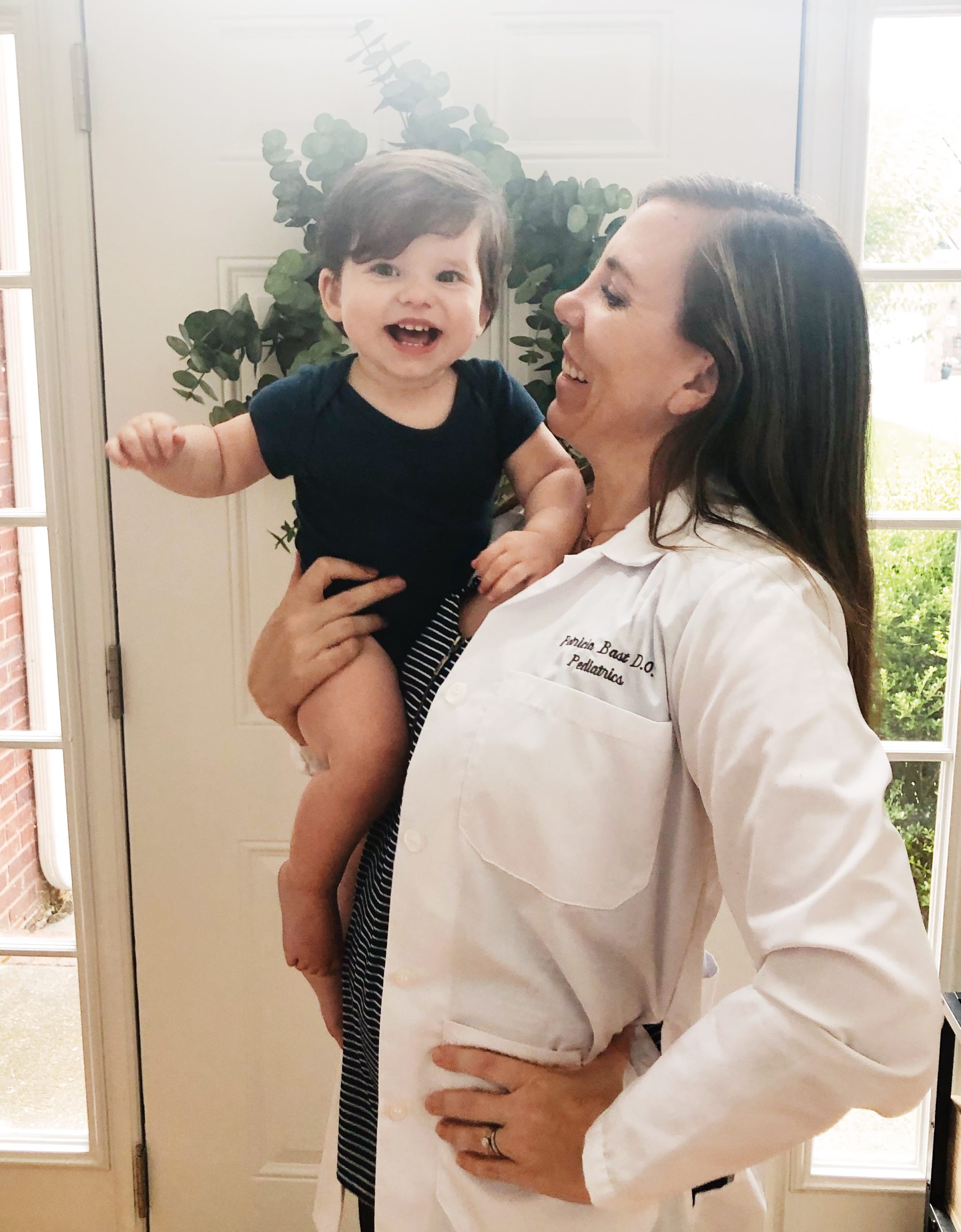 Dr. Patricia Bast was born and raised in Southern California. She earned a bachelors degree in science at UC Irvine, then went on to graduate medical school from Touro University College of Osteopathic Medicine in Northern California. After several years working as a pediatrician Dr. Bast choose to expand her training to include lactation consultant. Dr. Bast is now raising her children and taking care of patients in beautiful Georgia.