I am always in search of clothing brands that are as comfortable as they are beautiful, and Shedo Lane is exactly that. Made from a breathable jersey knit, the material is so cozy and soft you will never want to take it off. PLUS, these luxury clothing pieces provide a sun protection rating of UPF 50+, that is the highest level available!
Made by the creators of the successful swimsuit brand SwimZip (read more here), Shedo Lane takes sun protection beyond the water! Whether you are headed hiking, to the park, or simply playing in the backyard; keep your whole family protected from the Sun's damaging rays and surrounded in buttery softness.
When our box of Shedo Lane arrived, we were all so excited we opened it on the spot. My husband (whom is very picky about his clothing choices) was so impressed by the fabric's incredible softness that he immediately put his shirt on and proclaimed he would be sleeping in it!
These pieces are versatile and classic, perfect to wear by themselves or layer under your favorite winter sweater. Once you feel the incredible fabric you will want to wear them all year long!
Here are some cute photos of our family enjoying a day out.
As you can see my son is VERY fair skinned and his red hair makes him prone to sunburn, but in his Shedo Lane romper he is free to play without the threat of sunburn and I know he is covered in UPF 50+ protection!
My husband shares our son's sensitivity to the sun, and he is too stubborn to reliably wear sunscreen =P Having clothing that provides adequate protection is a win-win, he is comfortable and I know he is protected! Plus look the pieces are versatile and can be dressed up or down!
My story is much like Betsy's (brand creator). I was diagnosed with skin cancer at the young age of 19. Thankfully, mine was cured with a simple surgery, but the sun is now something I must fervently avoid. Having cute comfortable clothing that protects my delicate complexion is a true blessing.
More photos!
Thanks for stopping by!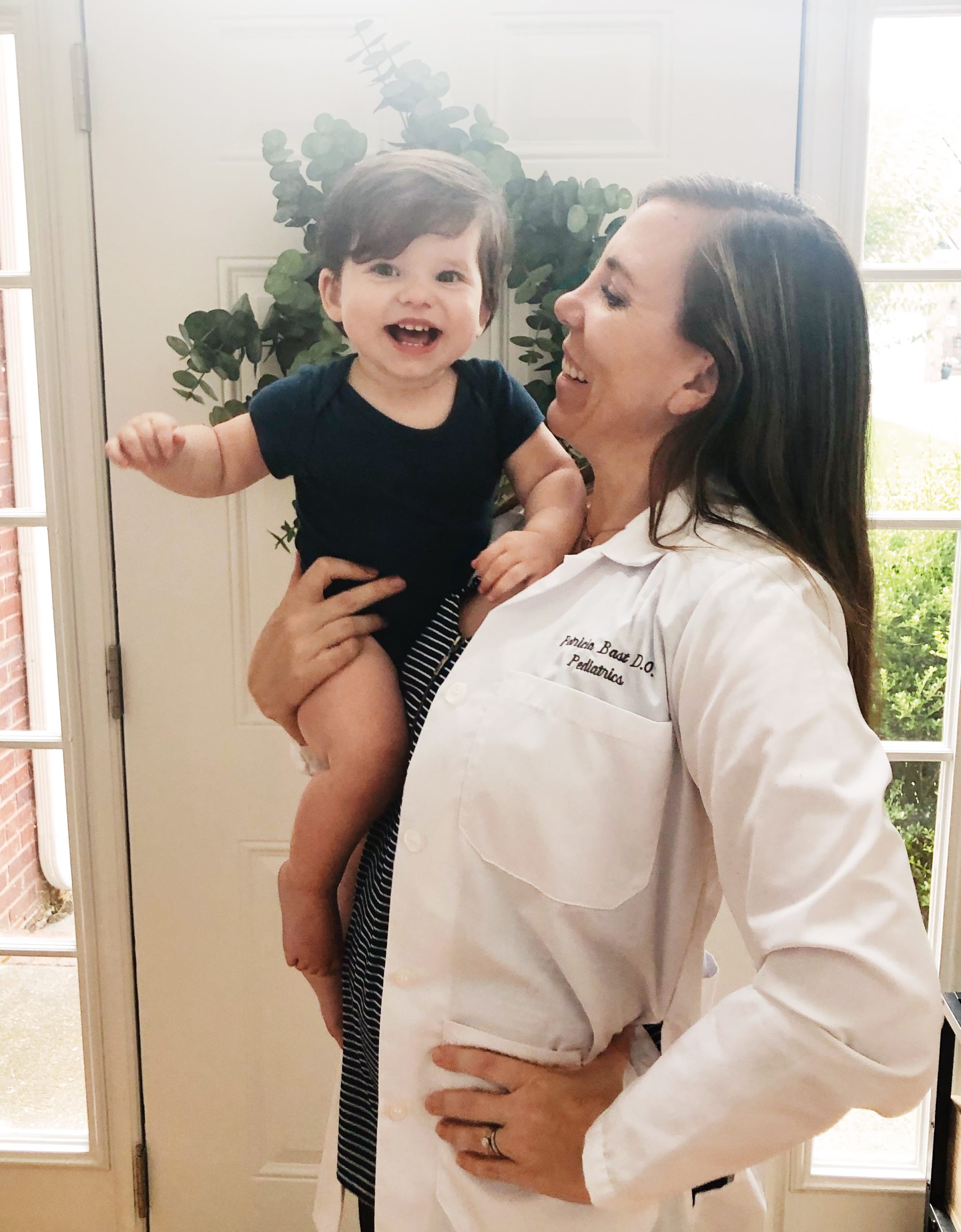 Dr. Patricia Bast was born and raised in Southern California. After earning her bachelors degree at UC Irvine, she went on to graduate medical school from Touro University College of Osteopathic Medicine in Northern California. She then returned home to Southern California and became a resident in Pediatrics at Loma Linda Children's Hospital. Dr. Bast is now raising her children and loves working part-time at a pediatric clinic, watching her patients grow and thrive.