Now that baby's vision has improved and they are able to see the world around them you will notice a sense of exploration blooming. Now is the time to start encouraging independence and developing those early fine motor skills. Toys that are easy to grasp, make noise, and are brightly colored will be the star. Since this is also the age when teething starts to hit full force ensure all toys offered are safe for baby to put in their mouth (for more on teething see my Product Review on Teethers).
Rattles: Smiling Tree Toys
smilingtreetoys.com
Babies LOVE learning that they can make sounds
As baby begins grabbing their toys, it is time to add a little sound and excitement to their world. Rattles are perfect for this. I LOVE wooden toys and the wooden rattles by Smiling Tree Toys make a soothing noise when shaken and can be customized with your child's name! Plus since they are made from natural wood and finished with a mixture of organic oil and beeswax they are safe for baby to put in their mouth 😉
Smiling Tree Toys also make some of my favorite wooden teethers. Made from natural maple wood without any finishes or oils applied, they are safe and soothing for baby to chew on. You have the choice of letters, any of the US states, and a large assortment of other fun shapes. Each can be customized to include the child's name making them the perfect addition to any nursery decor.
Kleynimals
A teether, a toy, and a rattle all in one. Luke's love for his Kleynimals has grown each month! They go everywhere with us and have been one of the best ways to keep him occupied when we are out.
Kleynimals is easily one of my favorite inventions. Keys that are clean and safe made specifically for your little one! Made in the USA of a non-toxic 100% stainless steel, these keys are free of dangerous chemicals and without any sharp edges. The Kleynimals Keys depict 3 animals (a lion, giraffe, and elephant) and come with the option to have them engraved. This is one teething toy that I plan to keep as a momento long after my children outgrow it's need. These keys truly are beautiful, well crafted, pieces of artwork; worth every penny.
$28
kleynimals.com
Teether was bought at a discounted price for the purpose of this review.
* Shown attached to the Charlie Cutie Clip to prevent Luke from dropping his Kleynimals on the floor.
Ooballs
These silly little balls were an early hit in my home. They are easy for little clumsy fingers to grasp and hold onto independently. I recommend the rattle ones specifically because things are always more fun when they make noise! (They make little cars and animals too.)
Available off Amazon
Exersaucer/Activity Table:
Once your baby has developed the neck strength to hold their head up (typically around 4-5 months of age) you can start looking into an exersaucer or activity table. Baby is getting tired of always viewing the world laying on their back or reclined and will be quite intrigued by their new vertical vantage point.
These are perfect for offering multiple different toys for your baby to independently touch and manipulate. Bonus, baby can't throw them onto the ground because they are all attached to the table.
Exersaucers come in MANY brands, colors and materials. So pick any one that looks fun (or is the least obnoxious) to you. For those of you who love the minimalistic appearance, there is one all wooden version available by Three Pears, but it is very expensive ($480). I choose the Oribel PortaPlay. Not only is it reasonably priced ($150, but if you buy from BuyBuyBaby with 20% off coupon it is $120), it is not visual offensive and it converts into a children's table once baby outgrows the center bouncer.
Books:
Reading to children is important at ALL ages.
-Rhyming books such as Llama Llama, Dr Seuss, or my personal favorite various titles by Tillman
-Colorful pictures Tillman is also a great choice for the beautiful artistry
Thanks for stopping by!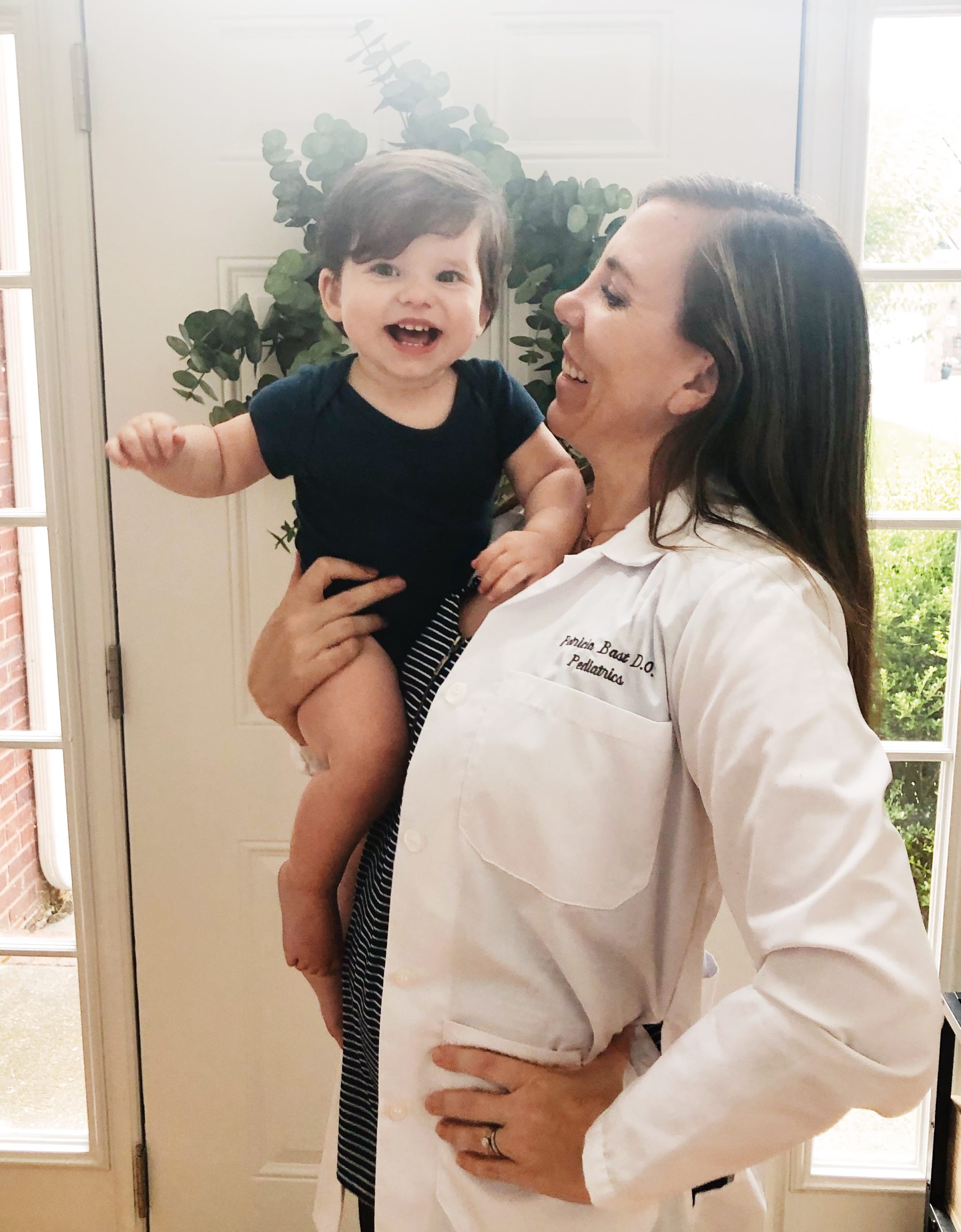 Dr. Patricia Bast was born and raised in Southern California. She earned a bachelors degree in science at UC Irvine, then went on to graduate medical school from Touro University College of Osteopathic Medicine in Northern California. After several years working as a pediatrician Dr. Bast choose to expand her training to include lactation consultant. Dr. Bast is now raising her children and taking care of patients in beautiful Georgia.