Raddish Kids Cooking Club
Considering everything going on with baby Noah, I have been searching for opportunities to spend quality time with my oldest son Luke. Sometimes I worry he will feel ignored or left out. Between doctor appointments and therapy sessions, lately Noah has been occupying a great deal of my focus. So when I was offered a kids cooking box from Raddish Kids I jumped at the opportunity. Luke, 4 years old, LOVES cooking; plus it's one less dinner I need to plan!
Raddish Kids Cooking Club: I was gifted this box in exchange for sharing our experience. No other compensation was given.
Each box comes complete with three laminated recipe guides; fully illustrated so young children can easily follow along. Additionally, you receive a quality kitchen tool–we received a garlic mincer (seen in photo below). Plus, table talk cards, a colorful apron patch, and convenient grocery list. The six month subscription comes with a free apron!
Raddish Kids is dedicated to nurturing kids confidence in the kitchen and beyond!
While Luke loves helping in the kitchen, I typically limit his jobs to the "clean" ones. However, today I decided to let him do anything and everything.
He helped make the mixes to dredge our chicken, cracked eggs and cut veggies! Cooking skills were learned, and beautiful memories were made.
There were egg casualties, but we all laughed and easily cleaned the mess. The next two eggs were perfectly cracked.
Luke's absolute FAVORITE part was dredging the chicken. At first he was shocked how slippery the protein was, but quickly developed his own technique.
As the resident foodie, Noah insisted on being quality control before dinner went in the oven.
All done! Time to cook it. Luke was very proud of all his hard work.
Dinner is served! Chicken Parmesan with a side of Garlicky Green Beans. Flavorful, juicy, and delicious. two thumbs up from all four members of our family. If fact, after every bite daddy repeatedly exclaimed how it was delicious and he could eat it every night. Luke beamed with pride during the whole meal knowing he had cooked it.
For dessert we made a decadent chocolate fondue. Complete with fresh fruits and thick pretzel sticks. It was AH-MAZING!
With our kids home now more than ever, having simple directed activities that help get food on the table are invaluable. The Raddish Kids box was one of the funnest activities Luke and I have done together at home. For days afterwards he talked about how much he loved it and is begging to do another. I highly recommend you try it too!
Raddish Kids Cooking Club use code ATHOME for $15 off a 6 month subscription!
Thanks for stopping by!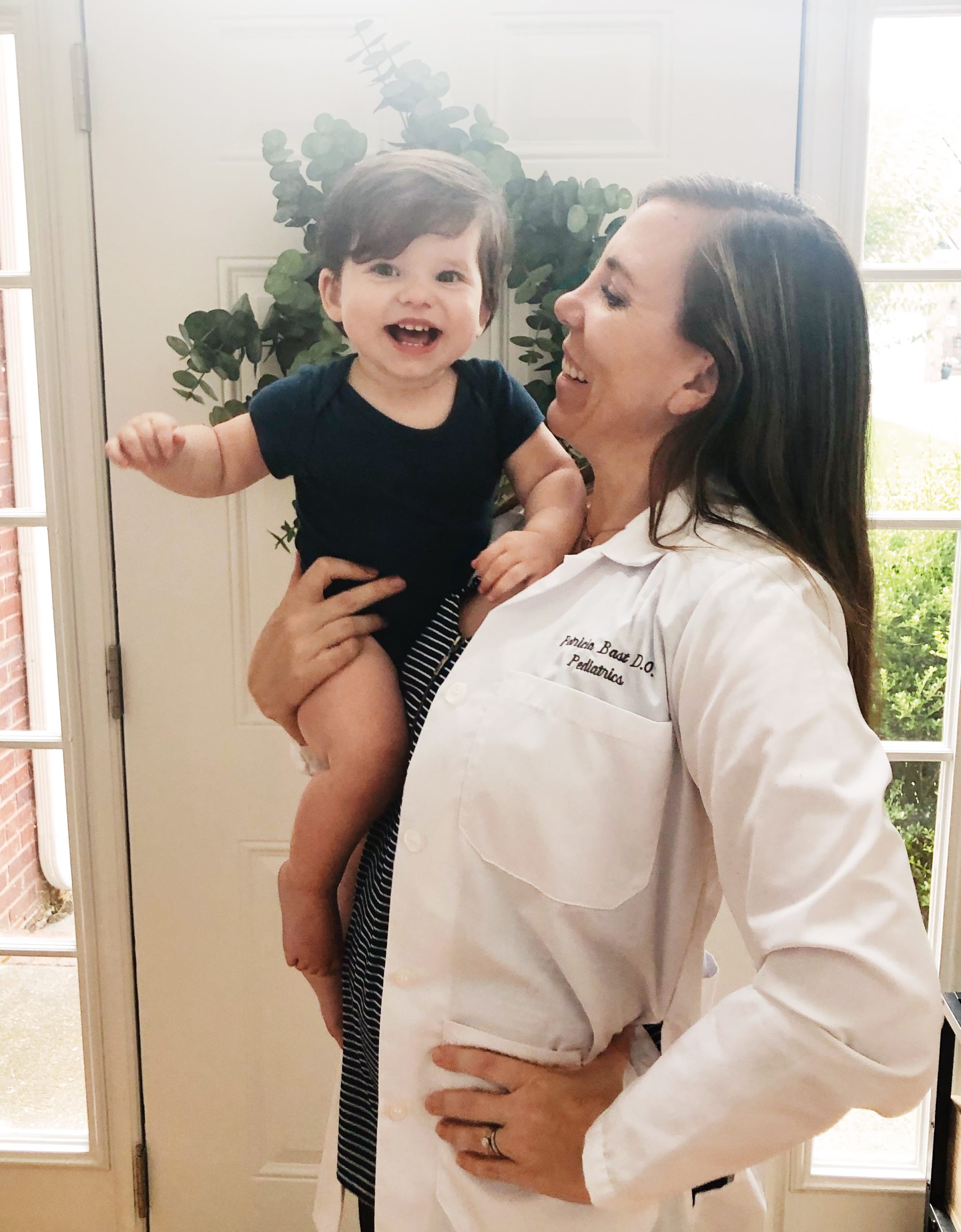 Dr. Patricia Bast was born and raised in Southern California. She earned a bachelors degree in science at UC Irvine, then went on to graduate medical school from Touro University College of Osteopathic Medicine in Northern California. After several years working as a pediatrician Dr. Bast choose to expand her training to include lactation consultant. Dr. Bast is now raising her children and taking care of patients in beautiful Georgia.