Some tips for staying safe in the sun this Summer:
– Avoid Sun exposure during the hours when sun is at it's most intense, 10am-4pm. If unable to limit exposure then seek shade and try to keep baby's delicate skin out of direct sunlight.
– Don't expect a darker skin tone to protect you. Everyone can develop sunburn and become vulnerable to skin cancer.
– Wear tightly woven clothing that covers arms and legs. Clothing specifically designed for sun exposure is best because it provides UV protection. A broad rimmed hat and sun glasses are also recommended to protect the eyes, face, and head.
– Sunscreen is recommended for use in infants and children over 6 months of age. Under 6mo it is best to use other forms of protection such as protective clothing and shade.
– When sunscreen is used a mineral based sunscreen is preferred over a chemically based product because it minimizes absorption into the skin.
– Use a broad spectrum sunscreen with an SPF of 30 or greater. Apply a minimum of 15mins BEFORE sun exposure and reapply frequently, no more then 2 hours between applications.
LINK for best Sunscreens
Thanks for stopping by!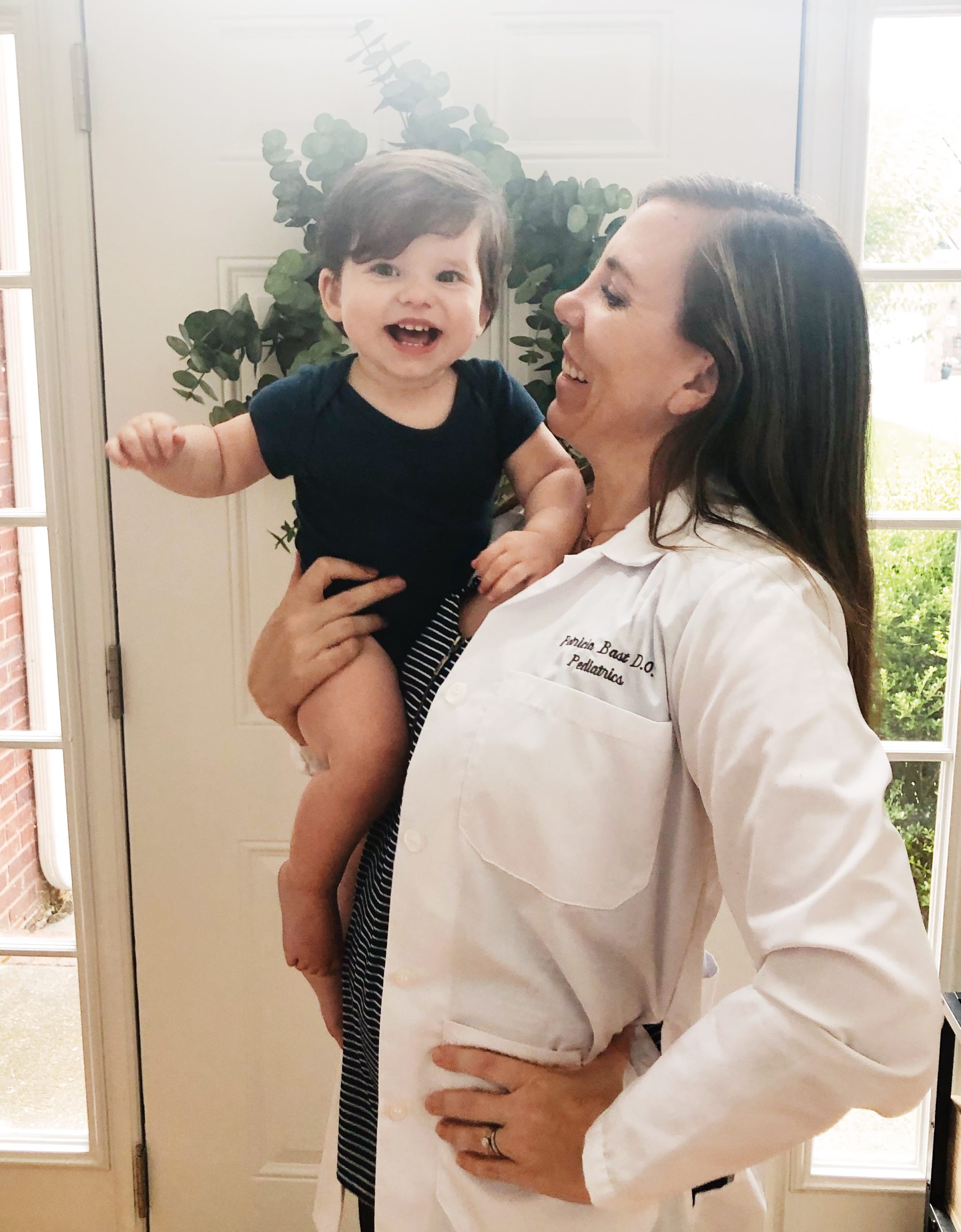 Dr. Patricia Bast was born and raised in Southern California. After earning her bachelors degree at UC Irvine, she went on to graduate medical school from Touro University College of Osteopathic Medicine in Northern California. She then returned home to Southern California and became a resident in Pediatrics at Loma Linda Children's Hospital. Dr. Bast is now raising her children and loves working part-time at a pediatric clinic, watching her patients grow and thrive.