A Pediatric Doctor's Expert Opinion
Having a baby can be overwhelming, but creating your baby registry does not need to be. Here are baby registry essentials, the best options available that have been used and loved by a pediatric physician, what more could you ask?
This post may contain affiliate links. That means if you click and buy, I may make a commission at no additional cost to yourself. Please see my disclaimer policy to learn more.
Health and Safety:
Owlet Baby Monitor and Camera: Owlet is my absolute NUMBER 1 baby product! If there is only one item you splurge on, this NEEDS to be it. My boys use it consistently for the first 2 yrs of their lives. There is nothing more important than the life of your child. While nothing can prevent SIDs, every minute counts and having a monitor that can track your baby while they sleep and notify you if baby's numbers go outside the 'safe' zone. READ MORE ABOUT WHY OWLET
Bambo Nature Diapers: Between the two boys, we have gone through a dozen brands and this is by FAR our favorite brand. It is also the ONLY brand that hasn't caused severe rashes or huge blow outs!
Bets and Emy Baby Wipes: Safe, clean, and good for your baby's skin. The purest baby wipes I have found. Fragrance free, hypoallergenic, paraben free, 99.9% water with 0.1% citrus extract. They are even recommended by the National Eczema Association!
Hatch Baby Grow: An excellent investment for peace of mind that your baby is eating and growing. Designed with the sleek beauty of a changing pad and complete with the technology of a scale. The Grow is an excellent addition to any nursery.
Nose Frida: The whole Frida Baby line is excellent. But my absolute number one product of theirs is the Nose Frida. I literally recommend them at every office visit for a cold or flu. Another excellent Frida Baby product is the MediFrida. If your baby ever needs medication, vitamins, or fluids– this is a dream come true, a pacifier that attaches directly to your syringe.
Sleep:
Nook Mattress: The most breathable, incredibly comfortable, beautiful mattress on the market. It is also impressively durable, and easy to clean!
Excellent Swaddles:

Love to Dream: Swaddle with a single zip, no more messing with loose blankets in the middle of the night. This brand also has an incredible 50/50 design to wean baby from full arms in swaddle to arms out sleep sack.
Nested Bean: Complete with a light weight on the chest to comfort like a parent's touch.
Embebaby: Incredibly versatile with the ability to swaddle arms and legs in or out!
Hatch Baby Rest: The best nightlight, sound machine, and sleep trainer all in one! With the versatility to grow with your child and the convenience of controlling it from your phone.
Halo Bassinest: Placed comfortably next to your bed. Allows the security of being at arms reach with the assurance of being in a safe sleeping space. The selling point for me was how easily this bassinet moves closer to you and easily pushes out of your way. This is key when healing after childbirth.

Feeding:
Nomi Highchair: The one highchair your child will need for life. With the ability to cradle a newborn and adapt continually until adolescence. The Nomi can hold an impressive 220lbs! This chair can be pulled right up to your table or used independently with the optional tray.
EZPZ micro set: Designed by a speech and language therapist, these pieces are the perfect size and shape to get your baby started right.

CODE: DOCTORMOMMY10 will get you 10% off
Nursing:
Nook Niche: The best breastfeeding pillow available. After trying 4 different styles this is by far my favorite. It holds baby at a safe and secure height for hands-free breastfeeding. It also makes an incredible tummy-time positioner. Once past the breastfeeding stage my boys go on to use the Niche for their pillow at bedtime.
Travel:
Top Rated Carseat, Clek Liing Infant Seat or if you prefer to start with a Convertible Seat, Clek Foonf: Safety, Safety, Safety! These carseats are TOP of the line, seal reinforced, and exceed all safety standards! They also look incredible and clean like a dream.
Baby Gear:
Baby Bjorn Bouncer: The BEST baby holder you will ever find. With an incredible bounce and adjustable incline, it is worth every penny. It collapses flat for easy storage and transport, we have travelled with ours on multiple occasions.
Binxy Baby: A Shopping Cart Hammock. This thing is so cool! I don't know how people grocery shop without one. This hammock can be used both with just the baby and with the infant car seat.
Ryan and Rose- Teethers, Pacifiers, Clips: These are the ONLY pacifier clips, and pacifiers we use because they undergo incredible safety testing. With an extensive variety of sizes, shapes, and colors; it is easy to find beautiful options to match every outfit!
Quality Diaper Bag Park and Faith: Having a well made, comfortable, and durable bag makes a big difference. After all, it is a constant accessory you will be carrying for the next 6-48 months. I love the backpack style, especially when it is a beautiful vegan leather!
Eden and Emeralds Custom Pouches: I ADORE this small shop! Beautiful hand made pouches for every purpose. Mama, Baby, Diapers, Ouch, Snacks, Oils, seasonal releases, plus custom pouches!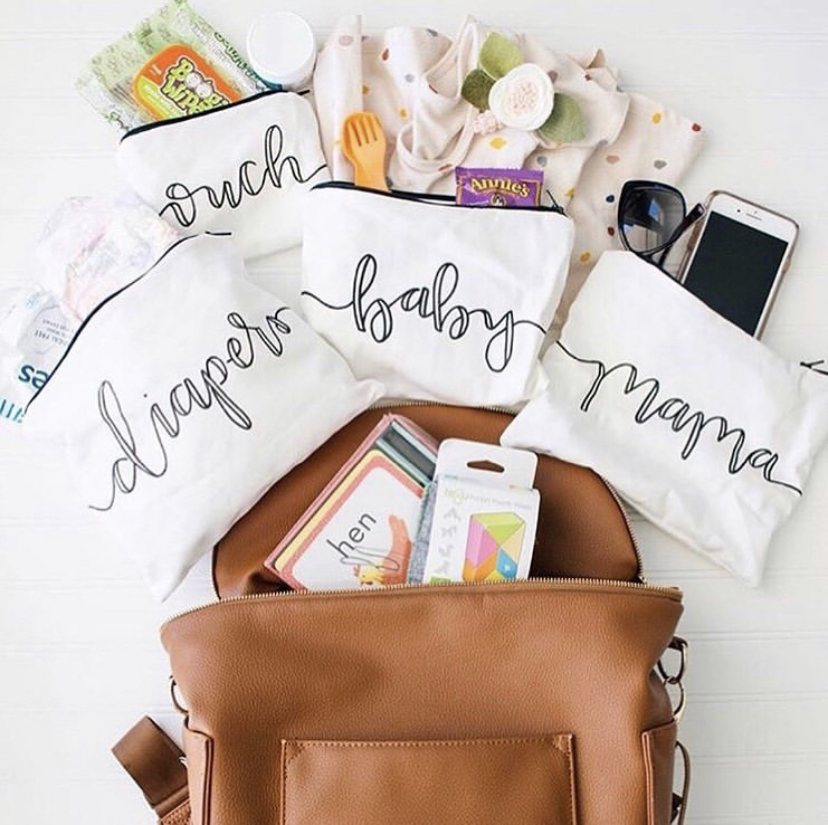 Bathing:
Big Bee Little Bee Snow Angel and ScruBEE: ScrubBEE is perfect for everything from washing tiny hands and bodies to cradle cap. The Snow Angel is the BEST baby towel. It keeps newborns warm during sponge bathes, provides a soft cushioned place to lay your infant after their bath, and has a cozy hood with generous 'wings' to snuggle once clean. It is also incredible for toddlers to dry them and get ready after bathing.
Toys:
Bannor Toys: With beautiful rattles, grasping toys, puzzles, name blocks, and monthly milestone blocks. Heirloom quality. Many with the option to personalize colors and engrave names or birth stats.
The Play Gym by Lovevery: Beautiful, spacious, and well designed. I especially love that it converts to a tent for extended use. We have used Noah's daily since his birth!
The Play Kits by Lovevery: These are the BEST toys! Perfectly designed with each age and stage in mind they challenge baby to practice emerging skills while coaching you how to play with baby.
Pregnancy Momento:
My Heartbeat Bear: As a loss mama, this is the most incredible momento to have and hold. You get to pick the stuffed animal you want and it comes with a small heart to record with. I chose to record Noah's heartbeat from the doppler ultrasound. Now every time he hugs his bear that sweet rhythm reminds me of those precious moments when we were one.
Thanks for stopping by!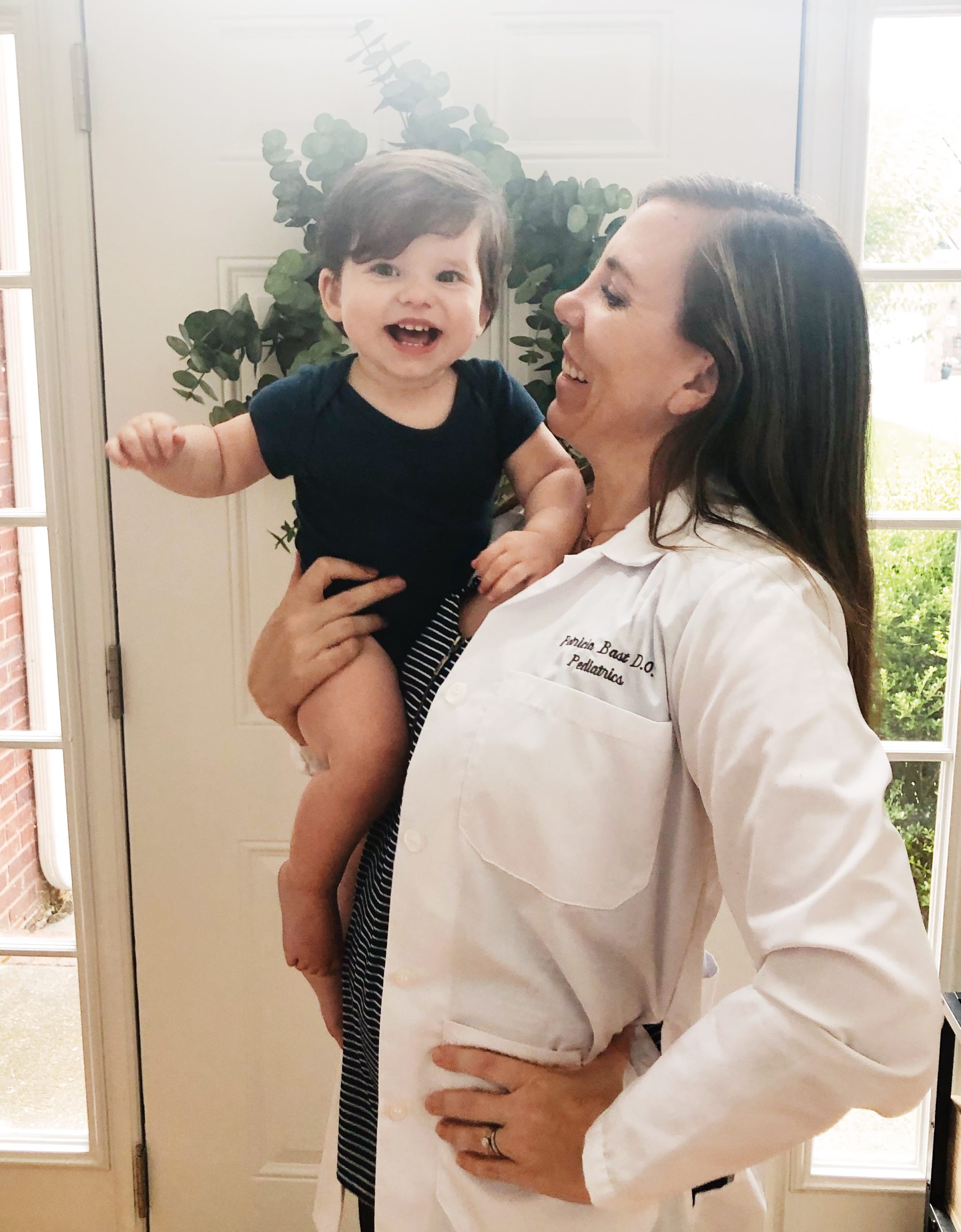 Dr. Patricia Bast was born and raised in Southern California. She earned a bachelors degree in science at UC Irvine, then went on to graduate medical school from Touro University College of Osteopathic Medicine in Northern California. After several years working as a pediatrician Dr. Bast choose to expand her training to include lactation consultant. Dr. Bast is now raising her children and taking care of patients in beautiful Georgia.