Being new to motherhood, I am always searching for supportive groups to make this journey a little easier. If you enjoy baby wearing, or use cloth diapers, or simply want some encouragement on this journey called Motherhood- MommyCon is the perfect opportunity for you to find yourself a community to lean on.
MommyCon is a one day event held in multiple different locations across the United States (and debuting in Canada 2017). Dates are each year between Spring and Summer. I was privileged to attend in Orange County, California.
VIP sessions are held the Friday prior to the main event. These are 1 hour meetings focused on high interest topics. I was fortunate enough to attend two of them.
The first VIP session I attended was hosted by Jennifer Labit the creator of Cotton Babies who shared insight into her life journey. She spoke openly about how she transitioned from a mother struggling to balance the home budget, highlighting how her struggle was the catalist into becoming an entrepreneur and founder of a successful business. Her honesty was refreshing and encouraging. We all struggle and fall; hearing how the most difficult times of her life
The second VIP session I attended Friday afternoon was called Babywearing. This session is very popular because each attendee is randomly given either an Ergo or Beco baby carrier. Hosted by two industry professionals, including Laura Brown of Ergo, this session focused on proper ways to wear Ergo and Beco soft structured carriers. Additionally, they were more then happy to take the time to help parents trouble shoot any struggles they are having with their own person baby carriers (of all forms).
Saturday started the main event! First stop, the check-in station where everyone was given a map and schedule for the day's program.
After checking-in I immediately headed to the exhibitor expo. It was huge and SO MUCH fun to walk around and learn about all the different brands. From clothing to cleaning supplies, and a huge variety of baby gear in between, there was something for everyone.
I made sure to stop by one of my favorite vendors, Ju-Ju-Be! I love their bags. If you are a mama, or even just looking for a versatile bag that will be durable for all your needs, check out Ju-Ju-Be. They have bags for all styles and stages of life.
Quick stop at a photo booth hosted by OC Doulas while little man snoozed in his Ergo360.
There were more exhibitors in the grand hallway. It was fantastic to talk with so many industry professionals and learn from quality brands.
In the afternoon I had the most amazing opportunity to to sit down and talk with the amazing blogging mama, Carmen the Modern Mom. Known for her straight forward advice, wide range of experience, and beautiful family including her adorable daughter London Navy (aka Apple). I highly recommend following her on Instagram.
To keep all the littles entertained during the amazing educational lectures, there was a super fun Babyganics play area set up on the side of the main lecture hall. Luke was only 6 months  old so he spent most of his time cuddled in the Ergo, but I am excited to let him play next year!
Tot Squad came out to clean carseats and strollers. They always do an amazing job!
Last but not least, check out all the swag bag goodies!!!
This was my first time at MommyCon, but it definitely won't be my last. Being a mother is difficult. Having the opportunity to sit down with other moms and learn about products and topics I value all while my baby is welcomed and entertained is priceless. I can hardly wait to attend next year. The schedule of cities is up and pre-sale tickets are already available!
Thanks for stopping by!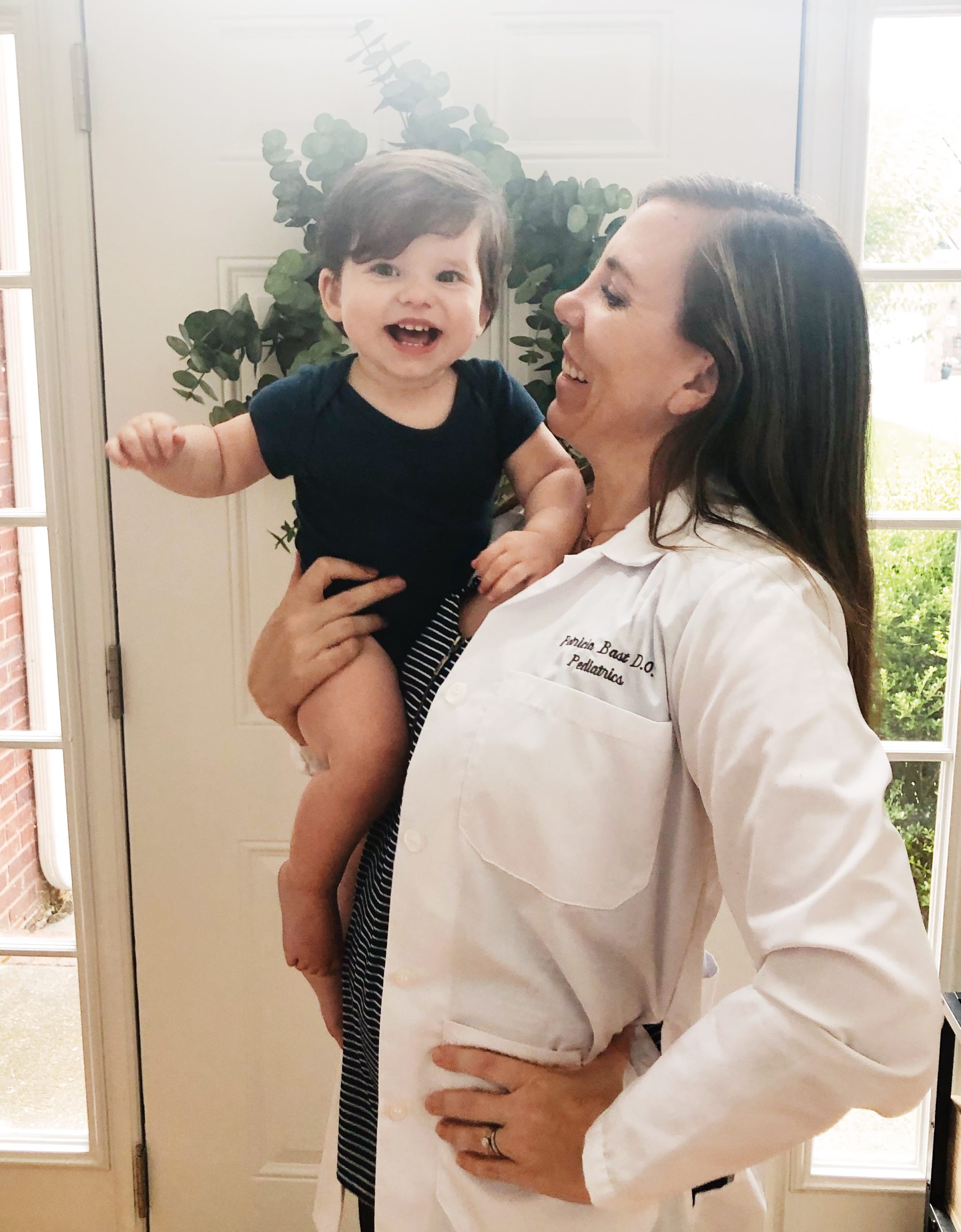 Dr. Patricia Bast was born and raised in Southern California. She earned a bachelors degree in science at UC Irvine, then went on to graduate medical school from Touro University College of Osteopathic Medicine in Northern California. After several years working as a pediatrician Dr. Bast choose to expand her training to include lactation consultant. Dr. Bast is now raising her children and taking care of patients in beautiful Georgia.