While the idea of traveling with children is intimidating and scary, there is usually nothing to be afraid of. Babies enjoy adventure and new experiences, so take a deep breath and try to keep a sense of humor about any speed bumps along the way. Remember the calmer you are, the smoother your trip will go!
For Christmas last year we travelled to Georgia from California, which meant two 3 hour plane flights each way for our 10 month old son. We were terrified because Luke was an explorer and always wanted to crawl. He was also starting to have tantrums when he didn't get what he wanted, we packed enough earplugs for the whole plane! In the end, we didn't need any, Luke did wonderfully and slept through almost every flight!
Age wise, babies that don't crawl or walk yet are easier to travel with because they are use to sitting. Older children will require more distractions and toys to keep them in their chairs.
Here are some items that helped make our trip a breeze:
Stroller: Joovy Groove Ultralight
When we planned our trip to Georgia, I immediately knew we MUST take a stroller with us, but I also knew dragging our full size across the country was not going to be fun. So my search began for a nice compact umbrella stroller with some form of Sun cover for my fair little guy and adequate storage space. That is when I found Joovy! The Joovy Groove Ultralight is exactly that, and only 15.7 lbs! Complete with a basket underneath for generous storage and a HUGE canopy over the top! So nice! The Joove Groove Ultralight 2017 is amazing and can be used with newborns!
Baby carrier: Lillebaby Complete
The ONLY way to survive traveling by airplane with a baby is to have a comfortable baby carrier. For extended baby wearing my Lillie baby was the PERFECT option. It has lumbar support and a large supportive waist belt that function together to reduce pressure points while helping to maintain proper body posture.
Luke actually remained in his baby carrier the entirety of every flight we took. He would nurse on take off and then swiftly fall asleep to the rumble of the engine and vibration of turbulence.
Snack/wet bags: Itty Ritzy bags
Whether flying across country or making a quick trip to the park my Itzy Ritzy bags are always close at hand. They are the perfect size for packing snacks to keep baby entertained or packaging liquids for your flight that might leak. We also brought along the larger size wet bag in case we needed a place to stash soiled clothing!
Sinkboss: A sanitary way to clean
Bottles, breast pumps, sippy cups, pacifiers, and teethers all require regular cleaning in order to maintain sanitary conditions. However, when traveling it can be difficult, if not impossible because research has shown sinks in hotels etc often contains dangerous bacteria.
This danger lead to the CDC setting recommendations on how to obtain the most settle environment:
1. Place all items in a clean basin or container used only to clean infant feeding items. Do not wash directly in the sink because it may contain germs that could contaminate these items.
 2. Fill wash basin with hot water and add soap.
Sinkboss has a central silicone colander that creates a physical barrier between the contaminated sink and the baby items being washed preventing bacteria transfer. Additionally, there are two adjacent sanitary platforms perfect for drying everything once it has been washed. Then, Sinkboss has a hook  system which allows it to be hung out of the way while the items are drying.
Some of my other travel favorites:
– Ju-Ju-Be bags 
LINK
– Lillebaby complete carrier
LINK
– Owlet Baby monitor
LINK
– Itzy Ritzy Bags
LINK
– Toys: Kleynimals
LINK
, LouLouLollipop
LINK
, and Otherware 
LINK
– Diapers: Bambo Nature
LINK
Thanks for stopping by!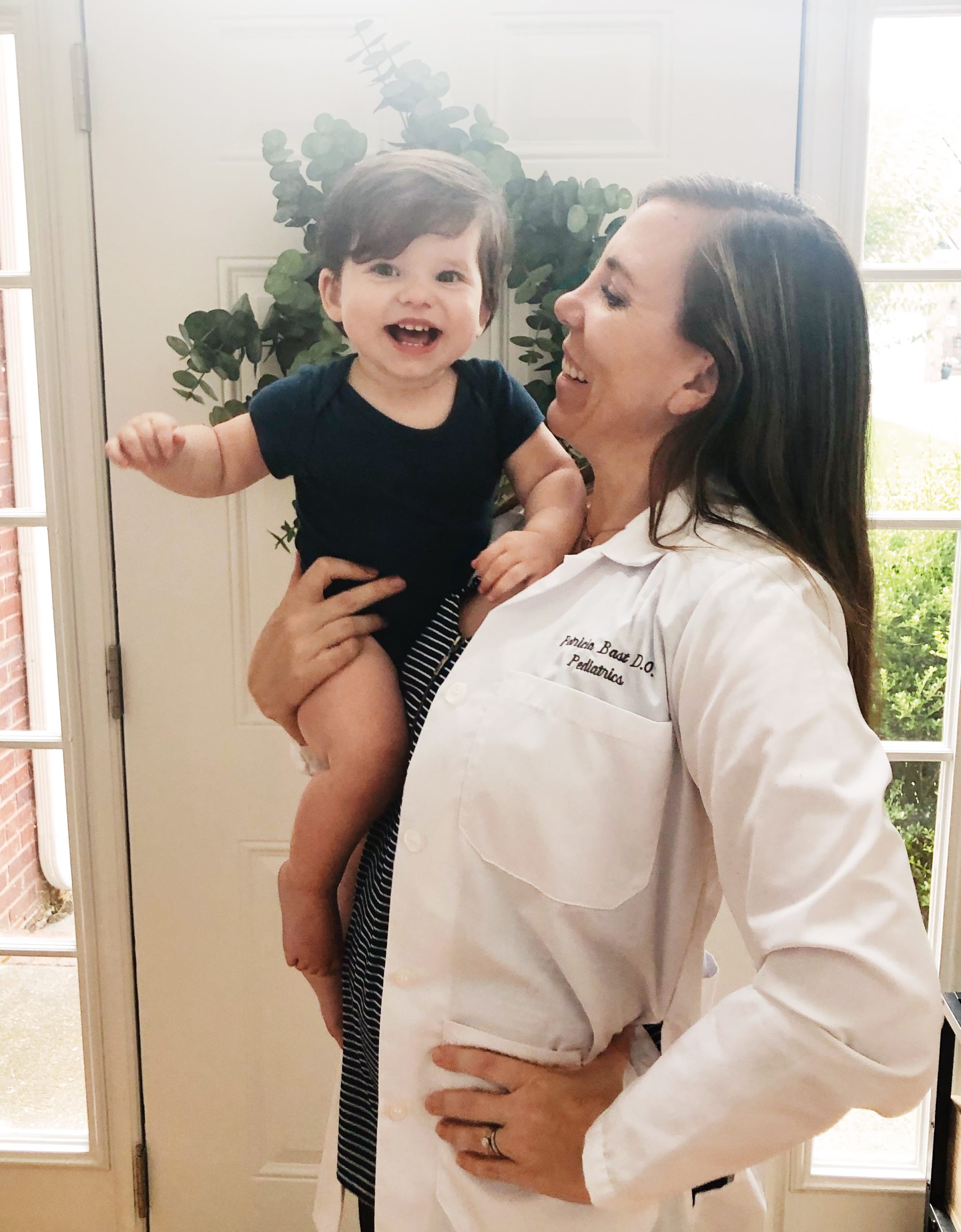 Dr. Patricia Bast was born and raised in Southern California. She earned a bachelors degree in science at UC Irvine, then went on to graduate medical school from Touro University College of Osteopathic Medicine in Northern California. After several years working as a pediatrician Dr. Bast choose to expand her training to include lactation consultant. Dr. Bast is now raising her children and taking care of patients in beautiful Georgia.