When I found out I was pregnant, one of the things I imagined the most was taking my baby to the park and pushing him on the swings. So when he learned to sit up I immediately scheduled a park-day. I excitedly placed him in the swing and was immediately struck by how poorly he fit. His tiny 15lb little body just bobbled around, completely unsupported! To make matters worse, when I gently pushed the swing he started screaming and flailed his arms like he was being dropped. I was horrified. As a physician I shuttered as images of my son slipping from the swing flashed through my head.
I quickly retreated to my car, consoling my son, and I scoured the Internet for a solution. That is when I came across Swing Thing. A genius product constructed of a small cushion which you Velcro around baby and secure to the swing front. Additionally, it can be used for high chairs and grocery carts to keep baby safe and secure!
They come in six different colors with several gender neutral options and roll up compact enough to easily slide into your diaper bag. When ours arrived we immediately went back to the park and gave the swing a second chance. With our new Swing Thing in hand, I got Luke secured in place I eagerly pushed the swing…. This time his face lit up with a huge smile and laughter overflowed from his belly as he soared! My heart left and I quickly found myself laughing along side him. Swing Thing is everything I hoped and more!
From the park into the grocery store cart and beyond; Swing Thing will be your new best friend!
Thanks for stopping by!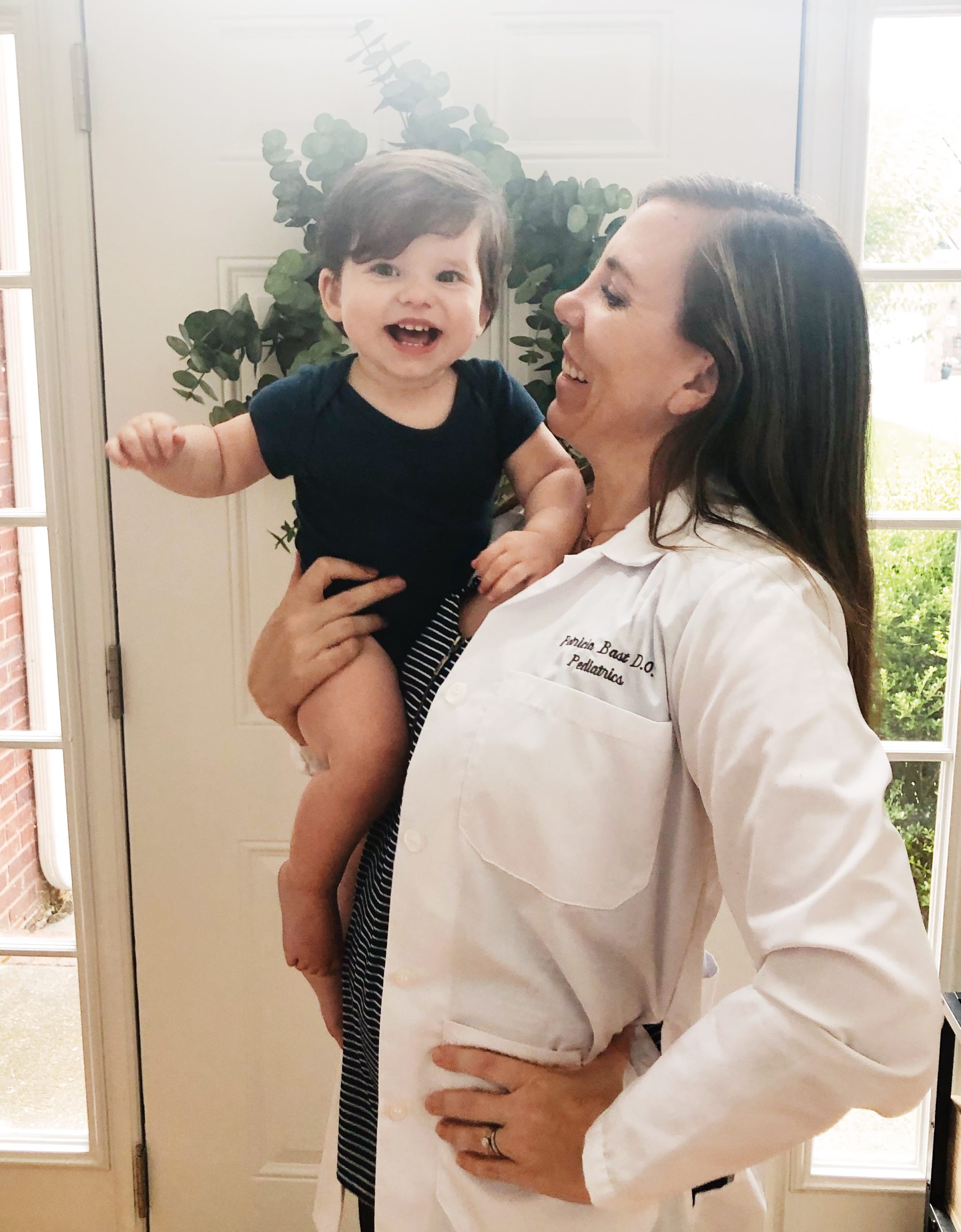 Dr. Patricia Bast was born and raised in Southern California. She earned a bachelors degree in science at UC Irvine, then went on to graduate medical school from Touro University College of Osteopathic Medicine in Northern California. After several years working as a pediatrician Dr. Bast choose to expand her training to include lactation consultant. Dr. Bast is now raising her children and taking care of patients in beautiful Georgia.