As a Pediatrician I thought I was ready for parenthood and in many ways I am, but what caught me off guard were all the fears I would have about my unborn child…
At just 4 weeks pregnant I took my first pregnancy test, I was elated when it came back positive. Images of a sweet perfect newborn to cuddle with and coo at came to mind, my hormones were already kicking into high gear. But over the next couple weeks those images of a perfect baby were replaced by worries that I would miscarry or that my baby would be born with a serious life threatening birth defect.
I was 11 weeks along before I had my first OB visit. I walked into the office secretly afraid there would be no heartbeat or something would be wrong. As though she sensed my anxiety, my doctor immediately pulled out the ultrasound machine and there he was our little wiggle worm bouncing around so much she almost couldn't measure him. The sense of relief was incredible.
As we began to announce the exciting news of our pregnancy, people repeatedly pronounced that somehow being a Pediatrician must make pregnancy easier; yet it was quite to the contrary. I worried if our child would have kidneys, a well developed heart, or some rare genetic disorder. Each day that passed I would silently praise God because I knew he was one day closer to being able to survive should I deliver early.
It wasn't until we had the detailed ultrasound at 20 weeks that I finally started to breathe easy. We are having a son, and by all accounts he is perfect and healthy! Now I am nearing my 32nd week, and my fears about his development have turned to thoughts of which car seat is safest, what swing will he like, and will all those 30 hour shifts I spent working as a resident somehow prepare me for the sleep deprivation that comes with a newborn?
Thanks for stopping by!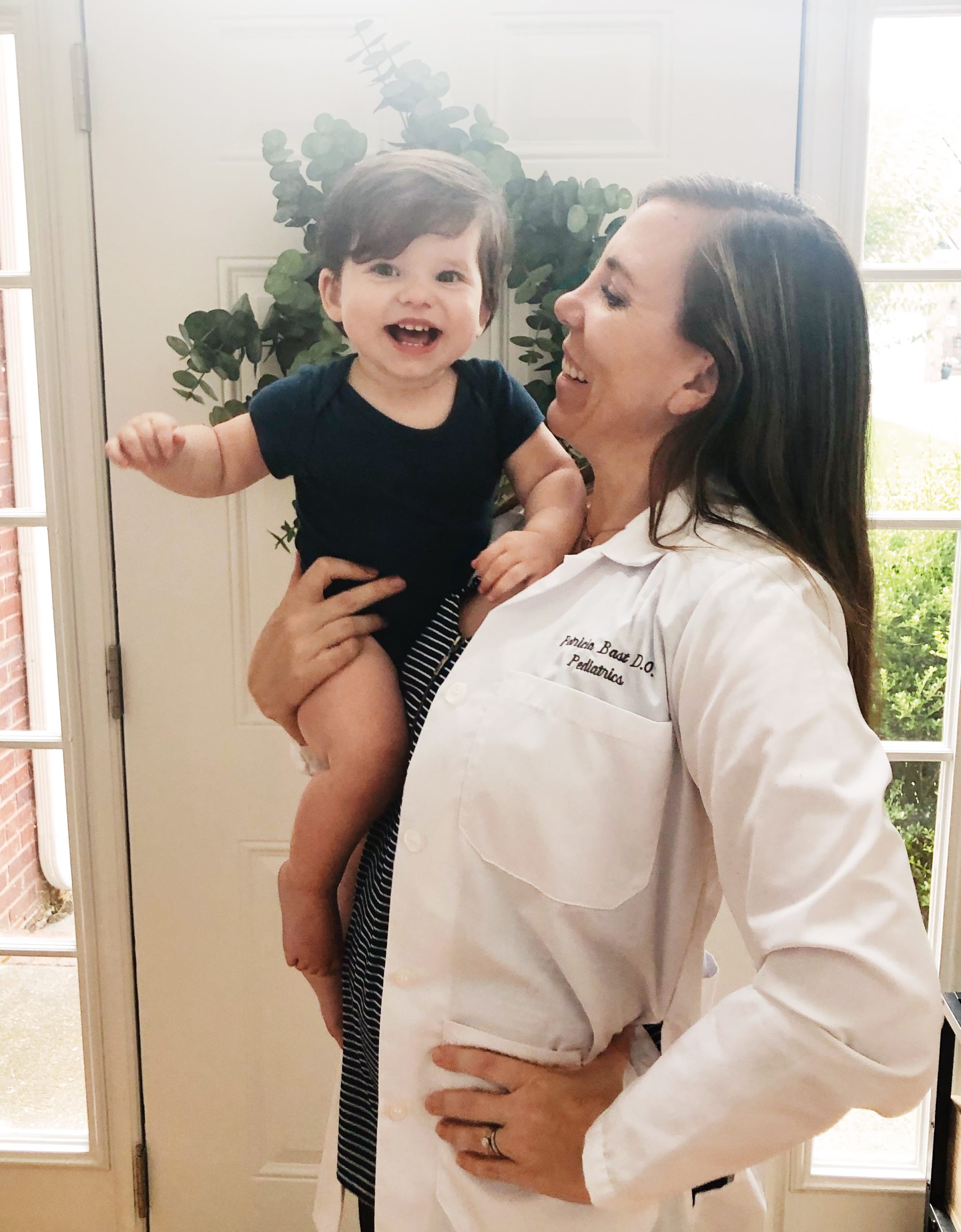 Dr. Patricia Bast was born and raised in Southern California. After earning her bachelors degree at UC Irvine, she went on to graduate medical school from Touro University College of Osteopathic Medicine in Northern California. She then returned home to Southern California and became a resident in Pediatrics at Loma Linda Children's Hospital. Dr. Bast is now raising her children and loves working part-time at a pediatric clinic, watching her patients grow and thrive.