From pregnancy to delivery and into the postpartum period, that may or may not include breastfeeding, your body is constantly changing. These changes can have a draining effect on both your energy and your finances. Instead of buying several tops and bras to make it through this 12-18 month transition, I'm going to let you in on a little secret. Bravado Designs. A quality brand that makes comfortable pieces that will expand and shrink with your changing body. Plus! Many of their products come with special clasps to convert their nursing products so they can continue to be a part of your wardrobe long after you are past the days of breastfeeding.
Here are some must haves:
The Dream Nursing Tank. This tank is comfortable, and supportive enough to be worn without a bra, not like those shelf-bra tanks. In fact I never wear a bra with it! The cups are designed to fit your specific bra size and expand and contract with your changing milk supply. The design is simple and discrete enough to to wear alone or layer with your favorite jacket. The silhouette is flattering without hugging tightly.
Bravado recently came out with a new tank (I have not had the pleasure of trying it myself yet). The Body Silk Seamless that offers a curve hugging fit without being oppressive. Perfect for layering under other tops for Fall and Winter!
I also LOVE their Body Silk Seamless Nursing Bra. It is incredibly comfortable, folds back easily, and changes cup size seamlessly with my changing milk supply. This is the perfect bra to have in your hospital bag and the bra I would recommend to anyone who has ever struggled with mastitis or clogged milk ducts. They come in lots of fun colors and are available in a Yoga version with convertible straps as well!
Additionally, Bravado makes a beautiful and comfortable wireless nursing bra called the Bliss Nursing Bra. Perfect for when you are looking for a little more support. Personally I had to size down one size to achieve optimal fit for both full and empty times of the day.
If you are unsure of your size, Bravado has professional fitting experts who are happy to guide you to the perfect fit.
Thanks for stopping by!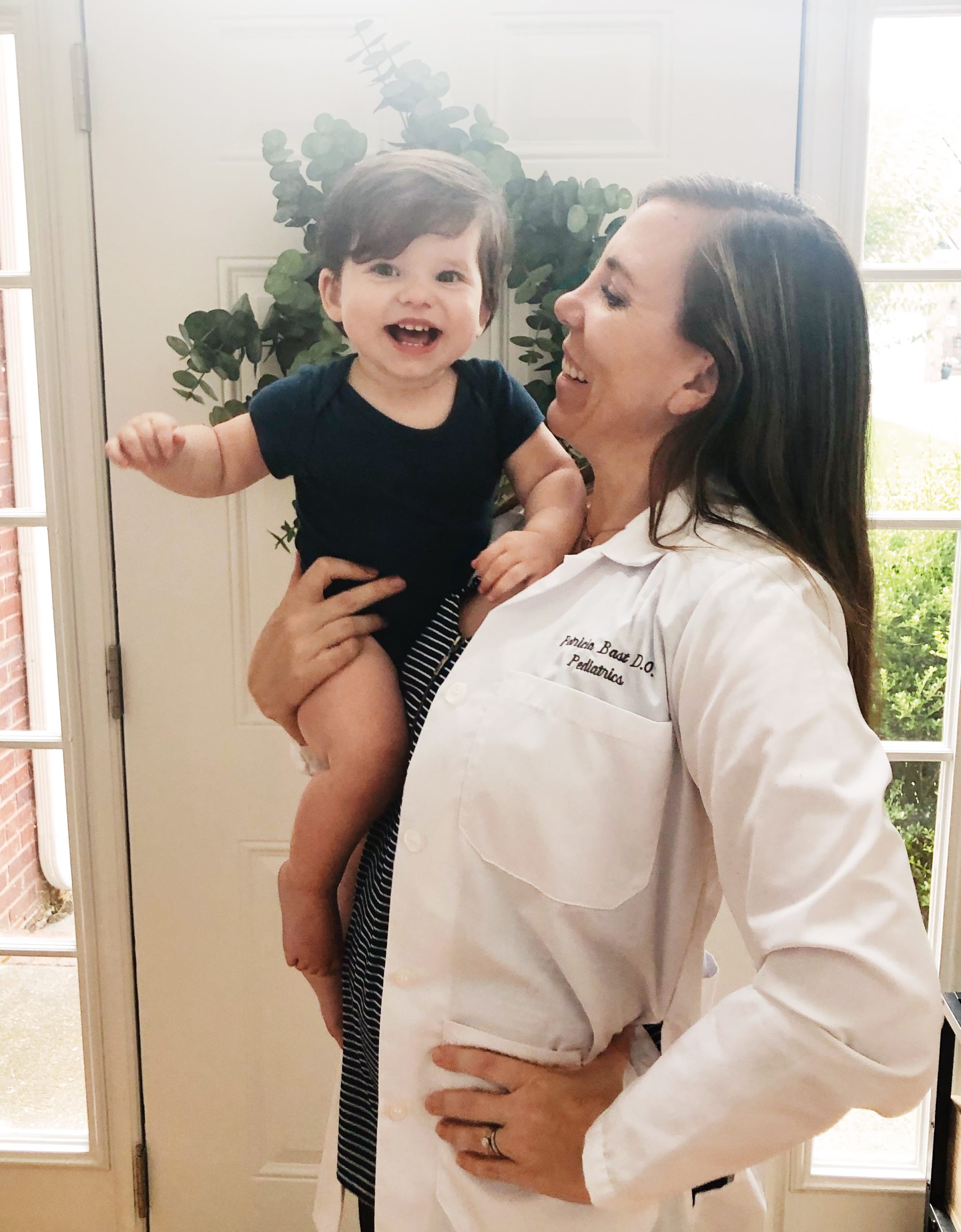 Dr. Patricia Bast was born and raised in Southern California. She earned a bachelors degree in science at UC Irvine, then went on to graduate medical school from Touro University College of Osteopathic Medicine in Northern California. After several years working as a pediatrician Dr. Bast choose to expand her training to include lactation consultant. Dr. Bast is now raising her children and taking care of patients in beautiful Georgia.