Now that baby is putting EVERYTHING in their mouth, it is important to be able to keep your favorite teethers and pacifiers off the ground. Ryan and Rose Cutie Clips are the perfect solution. Not only are they an adorable fashion accessory, they are the perfect length (just 6-7″) to prevent dragging on the ground and reduce the risk of strangulation. The company motto is "Don't wanna lose it, Cutie Clip it." In my house I use Cutie Clips for everything from pacifiers, to teethers, to loveys. I simply attach the item to the cutie clip by slipping it through the ring and then clip the item to their shirt, carrier or chair. In addition to being adorable, these pacifier clips are impressively strong and hold up to lots of baby boy tugging 🙂 I also LOVE that you can get them custom engraved with baby's name, initials, or monogram in a variety of different fonts.
Made from a variety of lead free materials. Available in many different colors, and styles. Perfect for little boys and girls.
Cutie clips were provided for the purpose of this review.
– Cost: $10-20 each
– Value: 5/5
– Functionality: 5/5
– Ease of use: 5/5
– Appearance: 5/5
LINK for $5 off first purchase
Thanks for stopping by!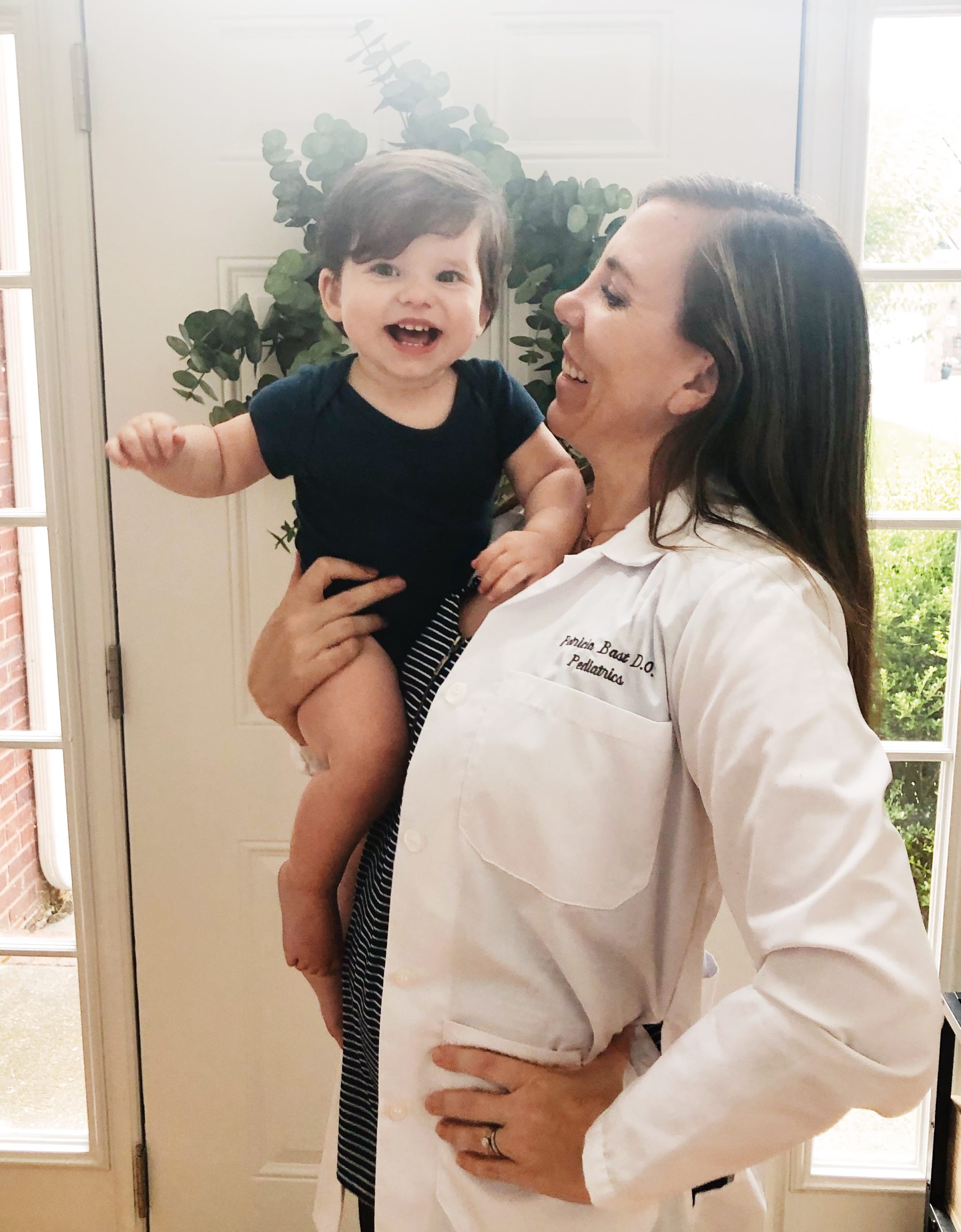 Dr. Patricia Bast was born and raised in Southern California. She earned a bachelors degree in science at UC Irvine, then went on to graduate medical school from Touro University College of Osteopathic Medicine in Northern California. After several years working as a pediatrician Dr. Bast choose to expand her training to include lactation consultant. Dr. Bast is now raising her children and taking care of patients in beautiful Georgia.