From the day your baby is born, their nutrition is a primary focus. Are they getting enough of everything they need? Are they getting too much of one thing? How do you prevent them from being picky? How do you ensure they're getting high quality ingredients? Link to Calming Parental Anxiety About Starting Solids
Your first step is to determine if your child is ready to start solids, read more HERE. Once baby has started solid foods, the best way to ensure you child is well nourished and not developing picky habits is to offer a wide variety of the highest quality ingredients. Link to Avoiding Having a Picky Eater. As much as I wish I had time to hand make gourmet meals for my baby, I simply don't. That is why I love Once Upon a Farm! Certified organic, Koser, and non-GMO, they never use any pre-processed purees or concentrates with preservatives. You can rest assured that your child is consuming the freshest ingredients strategically mixed to optimize absorption and produce stable energy levels.
As far as volume is concerned, a 6 month old baby will typically consume 2-4 tablespoons of solid food daily, while a 12 month old can eat 3-4 meals about the size of their fist daily. Just like you do for yourself, try to maintain balance at mealtime. Offer protein, fruits, vegetables, and dairy regularly. A good rule of thumb is to aim for 3 different foods at each meal, for example shredded chicken, carrots, and yogurt for dessert.
Other then breastmilk or formula, trying to get dairy rich foods into baby's diet can be tricky because they don't drink cow's milk yet. Dairy is packed with essential nutrients such as calcium and Vitamin D, perfect for growing babies. Did you know babies can begin eating YoBaby Yogurt as young as 6 months old? Plus you can offer it guilt free because unlike so many other baby yogurts on the market, YoBaby Banana Mango has NO added sweeteners! In fact, YoBaby was the FIRST yogurt especially made for babies! In addition to live active cultures, Stretococcus Thermophilus, Lactobacillus Bulgaricus, Lactobacillus Acidophilus, Bifidus, Lactobacillus Casei, and Lactobacillus Rhamnosus, YoBaby® yogurt now contains the probiotic Bifidobacterium animalis lactis BB-12® that has been shown to have a digestive health benefit when consumed regularly as part of a balanced diet and healthy lifestyle. That is why YoBaby is the #1 pediatrician recommended yogurt for infants 6-24 months of age. I love the thick creamy texture of YoBaby, it is easy for mom to feed and for your baby to feed them self. PLUS Stonyfield now uses PLA cups, meaning they are plant based without any polystyrene and much better for the environment.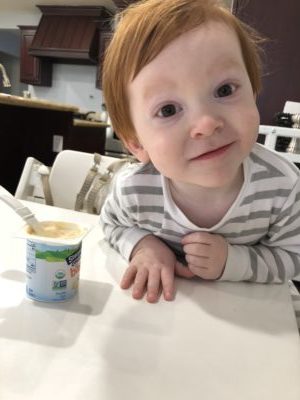 One of my favorite ways to offer my toddler fruits and vegetables is in smoothies! In a blender I mix: 1 pouch of Once Upon a Farm, 1 cup of YoBaby yogurt, a few ice cubes, 1/2 a banana, and a splash of coconut milk. Depending on your child's preferences you could even add your favorite nut butter to increase the protein content. So easy and delicious!
Thanks for stopping by!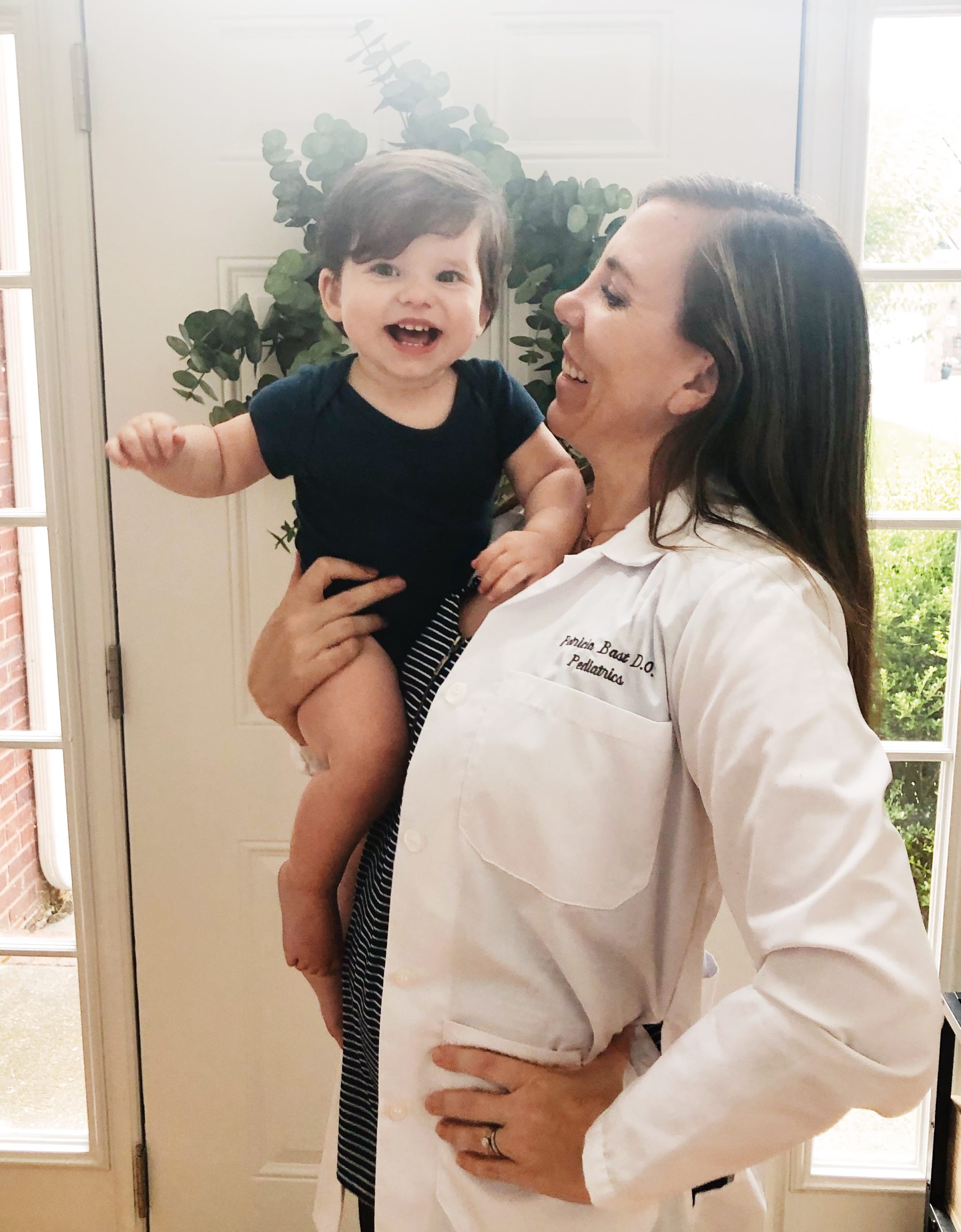 Dr. Patricia Bast was born and raised in Southern California. She earned a bachelors degree in science at UC Irvine, then went on to graduate medical school from Touro University College of Osteopathic Medicine in Northern California. After several years working as a pediatrician Dr. Bast choose to expand her training to include lactation consultant. Dr. Bast is now raising her children and taking care of patients in beautiful Georgia.