Box 5: The Explorer (Months 9-10)
With increased mobility comes baby's desire to explore the world around themself. This box is full of versatile toys to help baby learn about the world as they play. Complete with a set of 4 wooden blocks to practice stacking and knocking down. A clear tube with stacking rings to practice hand eye coordination and ball to explore space. Two bean bags for tactile and oral textural variation. And apeek-a-boo blanket to play early games with baby whom is still learning object permanence. This box offers so much to do.
Developmental Milestones at 9 months:
Social

May be afraid of strangers
May be clingy with familiar adults
Has favorite toys

Language

Understands "no"
Copies sounds
Uses fingers to point

Learning

Looks for things you hide
Plays Peek-a-boo
Smoothly able to transfer objects from one hand to the other
Pincher grasp (grabbing things such as cereal between thumb and index finger)

Physical

Stands holding on
Can get into sitting position
Sits without support
Pulls to stand
Crawls
Links to get discounts on your LovEvery Purchase:
The
Play Gym
by Lovevery The
Play Kits
by Lovevery The
Toddler Play Kits
by Lovevery
Shop the NEW Block Set from Lovevery!
Free ground shipping for orders $75+ in contiguous US and Canada at Lovevery.com!
COUPON FOR $20 OFF PLAYKIT SUBSCRIPTION, CAN BE CANCELLED AT ANY TIME
Play kits were gifted to me, but I receive no compensation for providing my honest opinion.
This post does contain affiliate links at no cost to you.
Thanks for stopping by!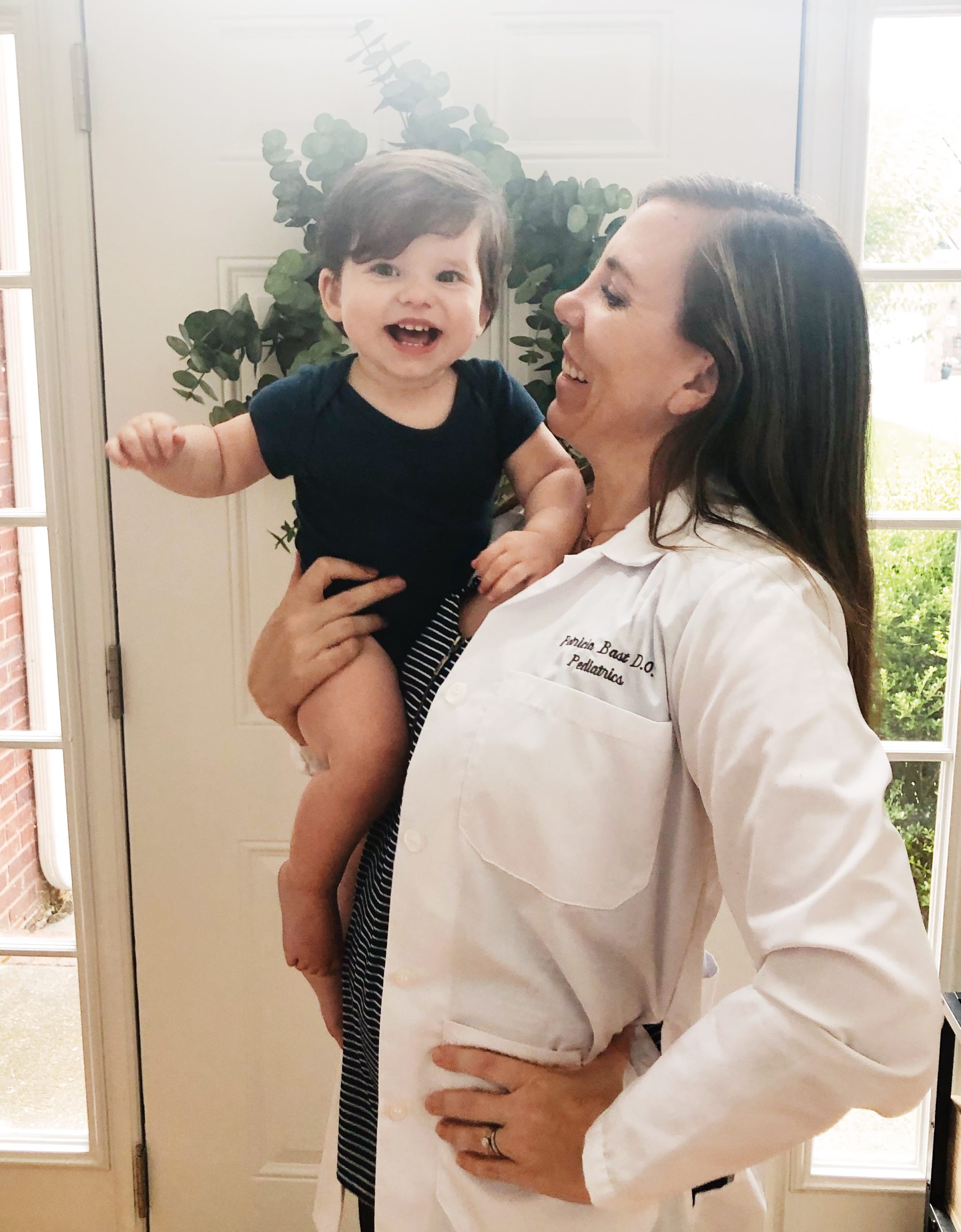 Dr. Patricia Bast was born and raised in Southern California. She earned a bachelors degree in science at UC Irvine, then went on to graduate medical school from Touro University College of Osteopathic Medicine in Northern California. After several years working as a pediatrician Dr. Bast choose to expand her training to include lactation consultant. Dr. Bast is now raising her children and taking care of patients in beautiful Georgia.