When searching for a highchair for your child it is important to take into account the ergonomics of how the seat fits their body. Infants have immature musculature and it takes a great deal of focus and energy to maintain a seated position. Additionally, eating involves a complex coordination between the mouth, hands, and body. If the child is exhausting themselves just sitting up, then they won't be able to focus on safely chewing and swallowing; placing them at an increased risk of choking. Additionally, kneeling compromises blood supply to their legs leading to fidgetiness and difficulty finishing their meals.
The ideal highchair provides foot support maintaining a 90 degree angle at the knee. Dangling feet cause instability and discomfort. For children under 2 years of age, a harness or belt is recommended to prevent baby from falling or climbing out.
The Nomi, designed by award winning and world renowned designer Peter Opsvik (designer of the Tripp Trapp in 1972) whom spent his entire career studying seating and ergonomics, has mastered the ability to adapt and adjust as baby grows. The Nomi truly embodies the ideal seat from birth into adulthood.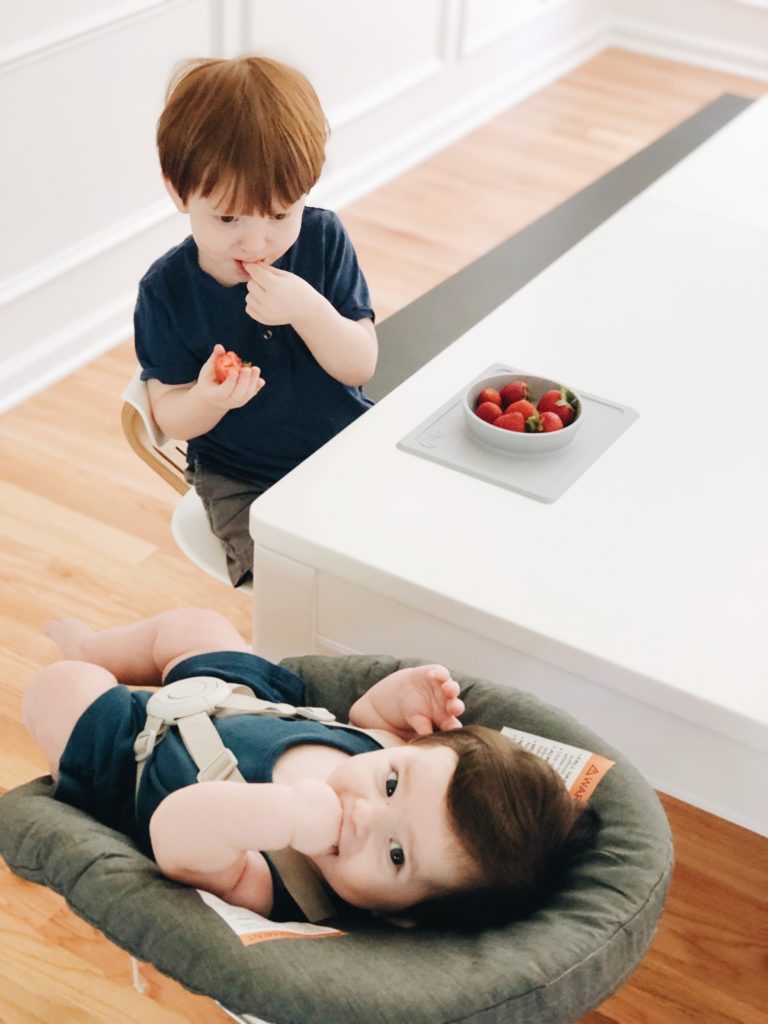 Even before your baby has developed the ability to sit, this highchair is the perfect choice to grow-with-them. With the option to purchase an add-on attachment, which adapts the chair for baby, a child can comfortably use the Nomi High Chair all the way until adolescence and adulthood. Another great thing about the Nomi is that it can be used as-it-comes, without a tray and pulled up to the table. If you desire to use the highchair independently (away from the table) there is an optional tray available.
The three stages of the Nomi Highchair:
Nomi Baby: From newborn until your baby is sitting up around 6 months of age. The recliner adjusts easily from a near horizontal position to more upright allowing baby to maintain a seat close to the family table.
Nomi High Chair: From 6 months and sitting until approx. 2 years of age, the Nomi High Chair provides support and security. Complete with a crotch restraint and harness the highchair may be used pulled up to the dinner table or with the optional tray.
Nomi Chair: At approximately 2 years of age, when your toddler can safely climb on and off, the Nomi Chair provides tailored support for all activities from meals to homework and crafts.
Safety:
Approved up to 330 lbs
OEKO-TEX Standard fabric cushions
FSC Standard wood used for stem
JPMA Certified
None of the materials release harmful substances
Thanks for stopping by!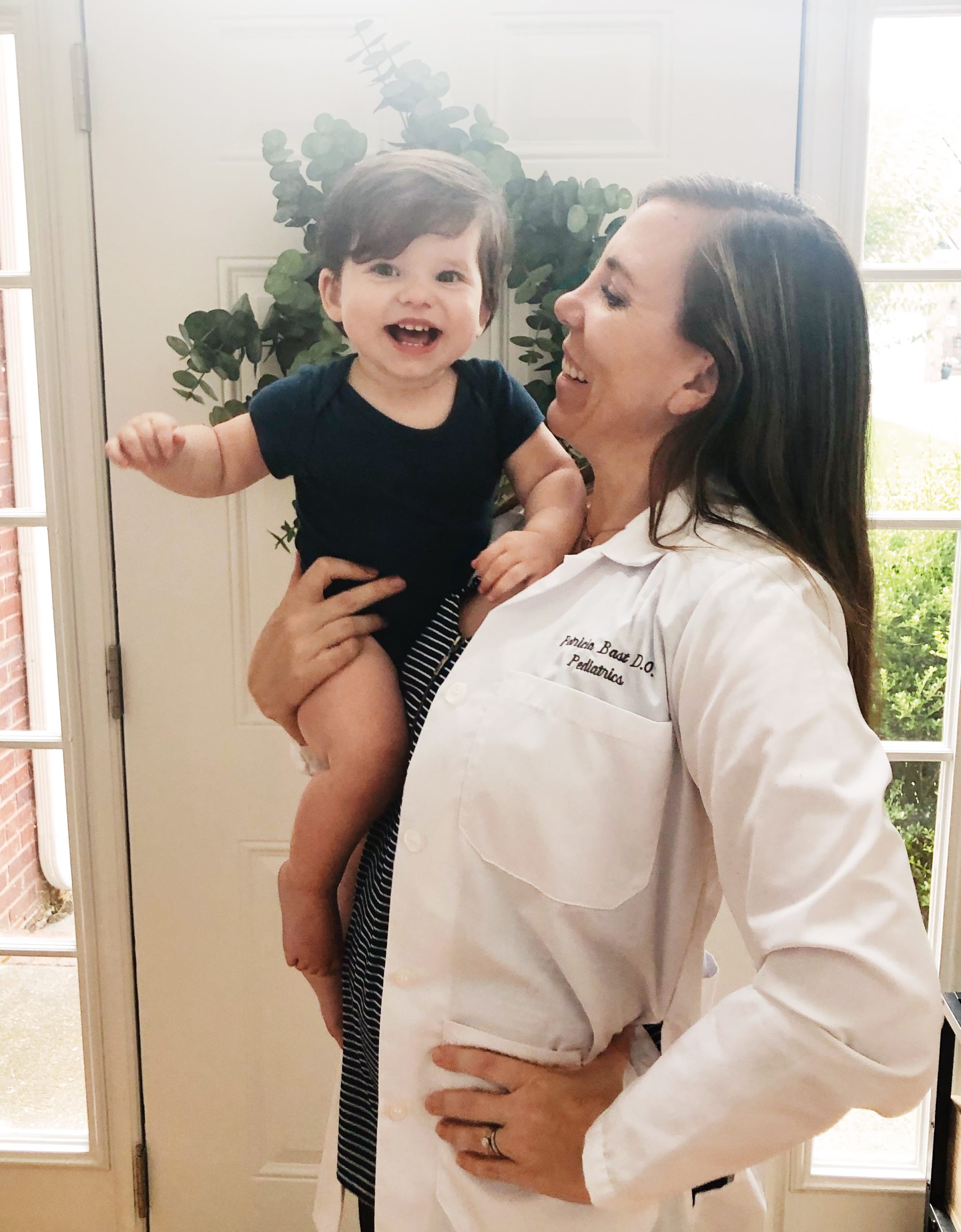 Dr. Patricia Bast was born and raised in Southern California. She earned a bachelors degree in science at UC Irvine, then went on to graduate medical school from Touro University College of Osteopathic Medicine in Northern California. After several years working as a pediatrician Dr. Bast choose to expand her training to include lactation consultant. Dr. Bast is now raising her children and taking care of patients in beautiful Georgia.