Box 6: The Thinker (Months 11-12)
As baby is quickly transforming into a toddler this box has everything to stimulate their problem solving skills. Complete with baby's first wallet including cards and wooden coins for baby to zip and carry. A beautiful wooden box that has a sliding top to teach baby to problem solve how to drop a ball into the hole and get the ball back out.
To explore opposites there are two identical appearing balls of very different weights, these are also excellent for sink vs float exploration. Helping baby practice the pincher grasp a small puzzle is included to work on their fine motor skills. Packed full of incredible variety, I love this box! Additional items include stacking stones, a wonderful baby doll, and a mini book.
Developmental Milestones at 12 months:
Social

Shy or nervous with strangers
Cries when parent leaves
Has favorite people
Plays games such as Peek-A-Boo

Language

Responds to simple spoken requests
Uses simple gestures such as shaking head and waving
Tries to repeat words
Says single words such as "mama" or "dada"

Learning

Finds hidden objects
Copies gestures
Bangs objects together
Places items into containers and takes them out
Follows simple directions

Physical

Gets into sitting position without help
Pulls to stand and walks holding onto furniture
May stand or walk alone
This post may contain affiliate links. That means if you click and buy, I may make a commission at no additional cost to yourself. Please see my disclaimer policy to learn more.
The
Play Kits
by Lovevery
Toddler Play Kits
Are Now Available
Shop the new 2 Year Old Kits – available now!
Free ground shipping for orders $75+ in contiguous US and Canada at Lovevery.com!
COUPON FOR $20 OFF PLAYKIT SUBSCRIPTION, CAN BE CANCELLED AT ANY TIME
Thanks for stopping by!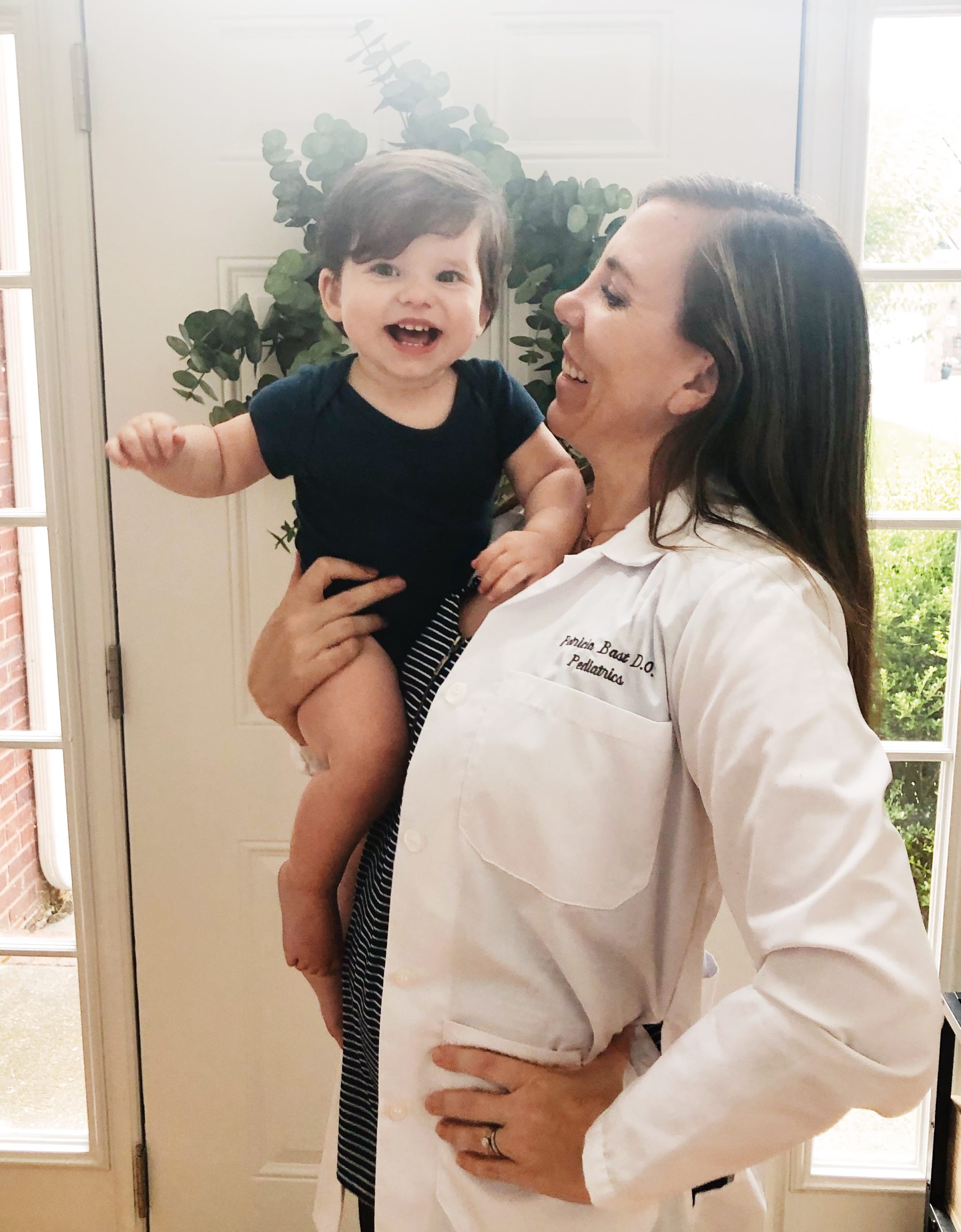 Dr. Patricia Bast was born and raised in Southern California. She earned a bachelors degree in science at UC Irvine, then went on to graduate medical school from Touro University College of Osteopathic Medicine in Northern California. After several years working as a pediatrician Dr. Bast choose to expand her training to include lactation consultant. Dr. Bast is now raising her children and taking care of patients in beautiful Georgia.