The first several weeks with your newborn can be so overwhelming that the idea of playing with your baby seems impossible.
LovEvery Baby has created curated boxes for each stage your baby goes through to help you get the most out of those precious playtime minutes!
BOX 1: THE LOOKER (Months 0-2)
Complete with a set of high contrast black and white cards, this kit contains several methods to display them including a travel holder that can be attached to the carseat opposite baby for stimulation during car rides.
As baby's vision is developing so is their gross motor control, the little mittens included feed the tactile, and visual senses.
Finally, the wooden book is sure to be a household favorite! With more high contrast pictures it is perfect to begin establishing baby's relationship with books, in our house Luke loves "reading" to his baby brother. The perfect bonding activity!
Additional pieces include, a silicone rattle with removable ball, tummy time card stand, and soothing blanket.
STAY TUNED FOR EACH STAGE AS NOAH GROWS
Developmental Milestones at 2 months:
Social
Language
Learning

Begins to track with eyes and recognize people

Physical

Movements of arms and legs becoming smoother

Free ground shipping for orders $75+ in contiguous US and Canada at Lovevery.com!
Thanks for stopping by!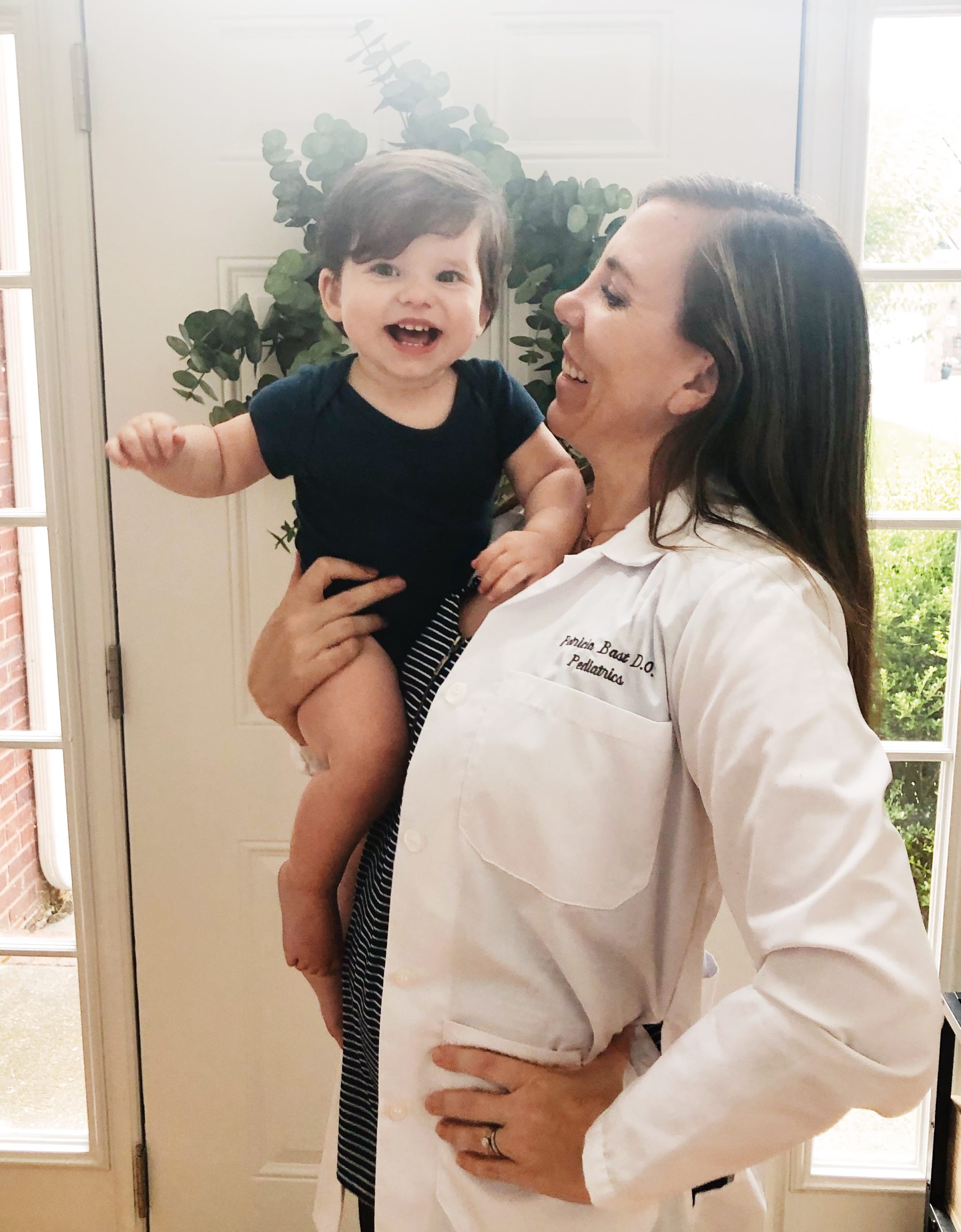 Dr. Patricia Bast was born and raised in Southern California. She earned a bachelors degree in science at UC Irvine, then went on to graduate medical school from Touro University College of Osteopathic Medicine in Northern California. After several years working as a pediatrician Dr. Bast choose to expand her training to include lactation consultant. Dr. Bast is now raising her children and taking care of patients in beautiful Georgia.