If you have one priority during the early years of childhood, it should be to provide a safe sleep environment. To decrease the risk of Sudden Infant Death Syndrome certain guidelines need to be followed. Here is a list of safe baby sleep tips:
Always place your baby flat on their back.
Only let baby sleep in bed certified for overnight unsupervised sleep.
Remove any hazards from baby's sleeping environment, i.e. no pillows, loose blankets, bumpers, stuffed animals, other people, or living animals.
Avoid overheating by not overdressing the infant. Good airflow is very important.
No second hand smoke exposure.
During my pregnancy with my second son Noah I spent hours looking at the current baby products, so much had changed since Luke was born 3 yrs prior and I wanted to ensure we followed the current recommendations on safety.
First, lets talk about his immediate sleep environment. With Luke we were received the Halo Sleep Bassinest at my baby shower and LOVED it's maneuverability and convenience. The Halo is uniquely designed to allow baby to be very close while still maintaining a separate and safe sleep environment. The swivel ability makes the Halo Bassinest ideal for those newborn days when mama is healing from childbirth! HaloSleep.com
Second, the swaddle! It is very important to pick a swaddle that allows your baby's hips to move freely for proper development. Additionally, avoid a design with loose fabric your baby can wiggle up around their face. In his two short months we have already picked three brands that we adore!
– Love to Dream swaddle UP design allows baby to keep their hands by their face for comfort. Additionally, the two direction zipper provide easy access for diaper changes. (LovetoDream.com)
– Embe' has designed an INCREDIBLE 2 way swaddle that is wonderfully versatile allowing baby's legs to be either in a sleep sack or out free. This allows babies to be swaddled in swings or strollers while remaining harnessed in. For easy diaper changes you are able to maintain the arms in a swaddle while slipping baby's legs out without disturbing them! (Embebabies.com)
– Nested Bean swaddles integrate lightly weighted pads into the sides and/or chest region to simulate the weight of your palm on baby's chest and comfort them through the night to improve sleep. (NestedBean.com)
Third, the Owlet Baby Monitor. My all time favorite baby product! In fact, if we have a third baby I may take it with me to the hospital because I sleep so much better knowing Owlet is on the job and will notify me if needed! Read a full review on the Owlet here, including how it is superior to other monitors. (LINK)
Thanks for stopping by!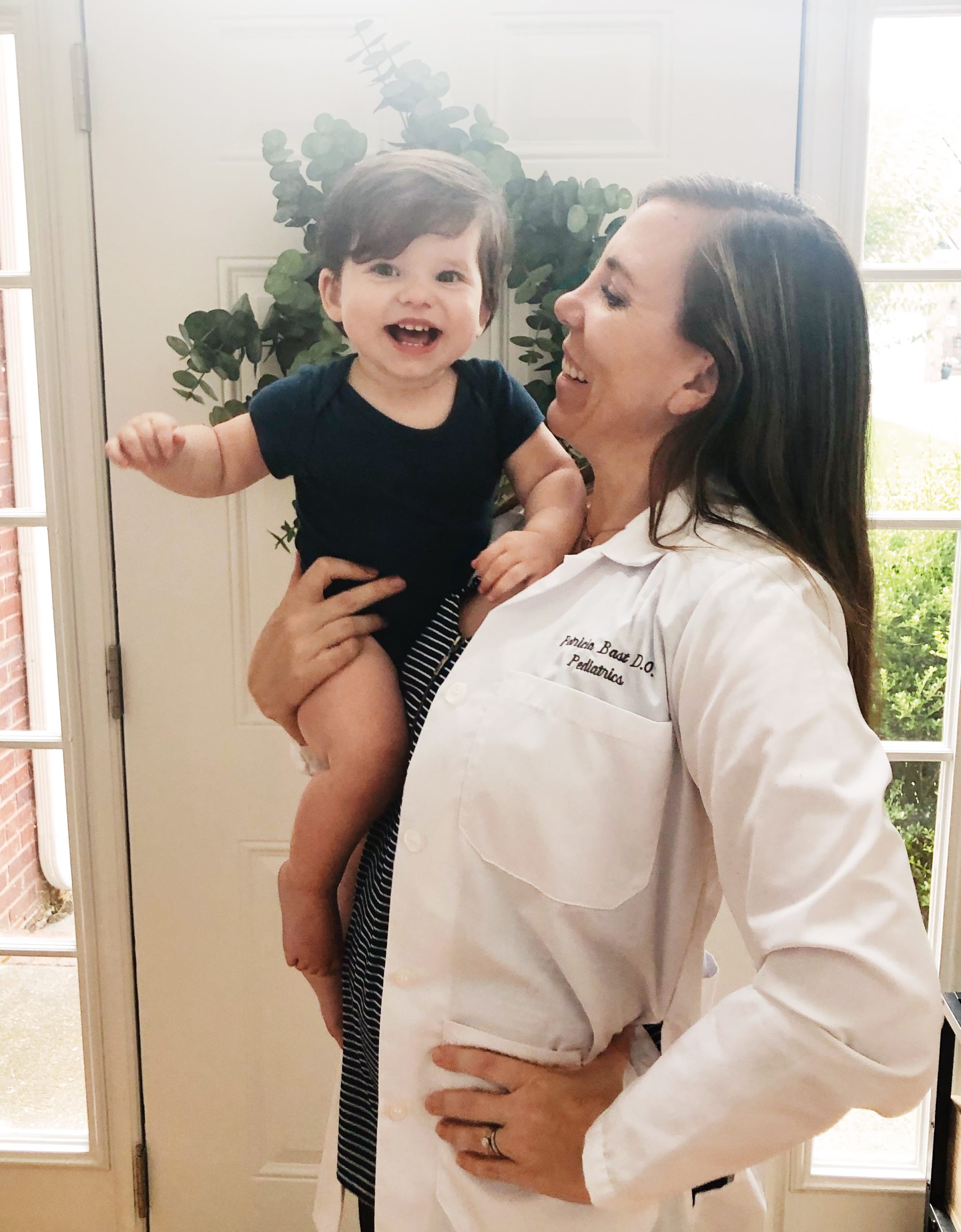 Dr. Patricia Bast was born and raised in Southern California. She earned a bachelors degree in science at UC Irvine, then went on to graduate medical school from Touro University College of Osteopathic Medicine in Northern California. After several years working as a pediatrician Dr. Bast choose to expand her training to include lactation consultant. Dr. Bast is now raising her children and taking care of patients in beautiful Georgia.