Wrestling with Potty Training? Instead of dreading the struggle, approach it well prepared to make the smoothest transition for both of you. Laura Woj, creator of Super Undies and professional potty-trainer shared her wisdom with us at a conference I attended.
Prepare ahead. Explain to your child what it will feel like to go to the restroom without diapers on and how they will be sitting on the potty. Help them understand that accidents are normal and will happen. Additionally, you need to prepare. Monitor your child's toilet habits so you have an idea how frequently your child goes. This knowledge will save you both a lot of frustration.
Go naked AND use potty training pants. While starting naked is a great way to help associate what comes out of their body with the urge, ultimately they need to understand they will be wearing clothing that needs to be moved prior to going. Your goal is to get training pants on by the second day.
Be intentional. You need 2-3 days. During this time stay home with your child and really focus on the task at hand.
Limit space. While potty training, remaining in 1-2 rooms will help you keep a constant visual on your child. This will help you visualize behaviors that indicate your child needs to go so that you can guide them in using the toilet.
Unplug from social media. Again, the more focused you are on your child, the quicker they will potty train.
Be patient. Children need repetition. Keeping calm and positive will prevent making the experience one that leads to fear behaviors. Your child will need to be reminded to use the potty 50+ times daily, make sure you are prepared before you start.
Find more on potty training including a great chart and the best training pants you can buy at SuperUndies.com
Find our favorite training potty at Bumbo Baby
Thanks for stopping by!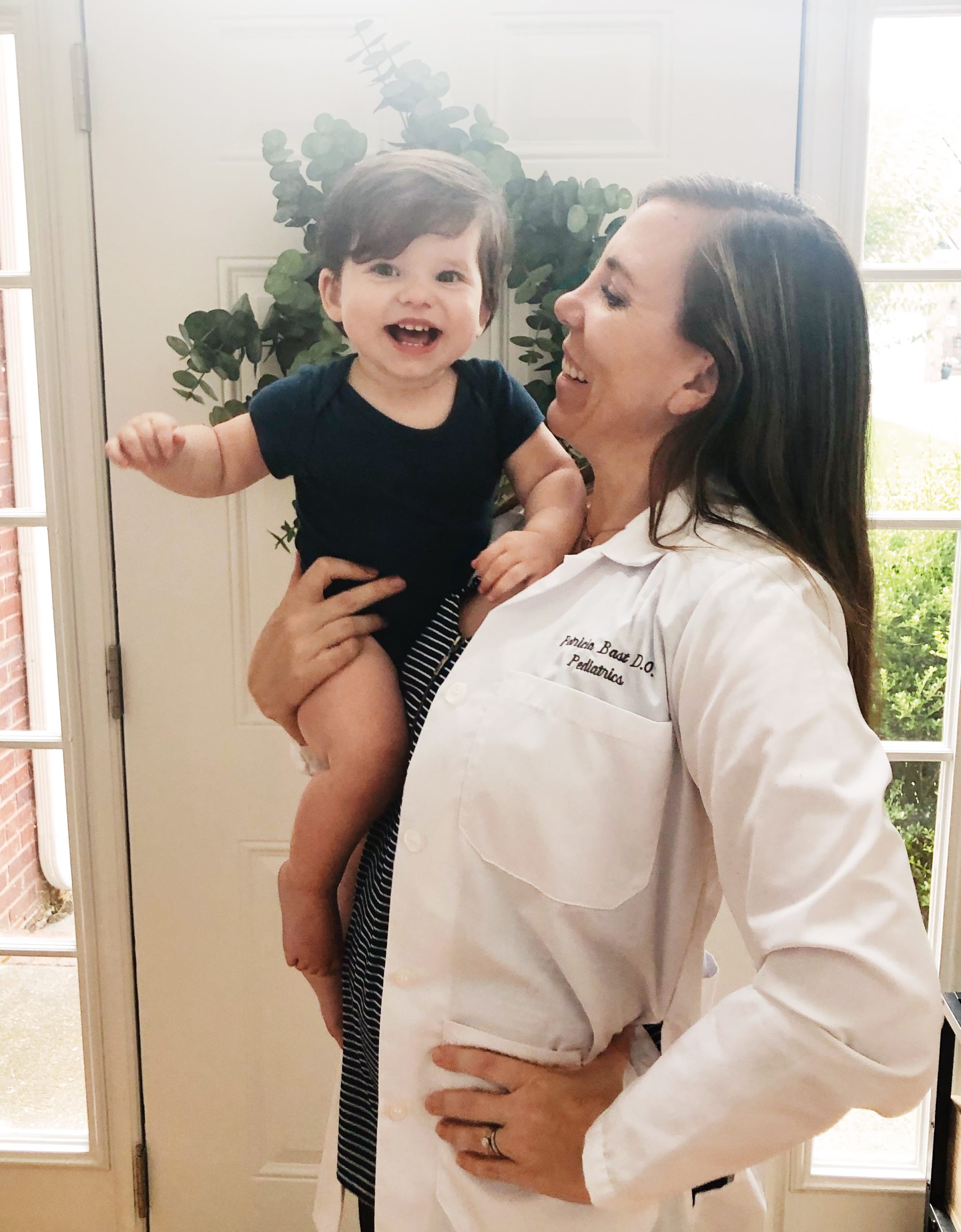 Dr. Patricia Bast was born and raised in Southern California. She earned a bachelors degree in science at UC Irvine, then went on to graduate medical school from Touro University College of Osteopathic Medicine in Northern California. After several years working as a pediatrician Dr. Bast choose to expand her training to include lactation consultant. Dr. Bast is now raising her children and taking care of patients in beautiful Georgia.