"Play is the Work of the Child" an eloquent statement by Child Development Specialist Maria Montessori, that was often echoed by Mr. Rogers. Unfortunately, many of us live in environments where, either due to weather constraints or safety, children simply cannot play outside the way they need to.
From the moment I came across Wiwiurka Toys on social media I was captivated by the absolutely gorgeous and generously sized indoor play structures. Handmade in Mexico and available in a variety of color palates these pieces are a welcome addition to any family's home. Wiwiurka toys were created with the understanding that children NEED to climb and explore, it is essential to their gross motor development. Additionally, the toys offer opportunities to expand imagination and critical thinking skills with the near endless possibilities the pieces can be used for. For example, the XXL Rocker Board can be a bridge, tunnel, seesaw, baby rocker, or pirate ship; it can even be turned on its side to simulate the counter at a diner or storefront. Children's minds and bodies need outlets for physical play and imaginary exploration, and Wiwiurka products offer numerous opportunities for both.
With a huge range of pieces available, even young infants can benefit. At just 4 months old Noah loved laying under the XXL Rocker Board with toys hanging down,and alternatively I can turn the arch over and let him rock inside. Older children such as my 3 year old Luke can build elaborate climbing courses out of a combination of the Rocker Board, Pikler Triangle, and choice of ramp.
My recommendation is that you approach these incredible pieces with a Montessori style. This means to let your child explore with minimal guidance, testing their own limits and learning how to maneuver independently. Monitor for safety but don't instruct, and you will be amazed at what your child can accomplish.
Thanks for stopping by!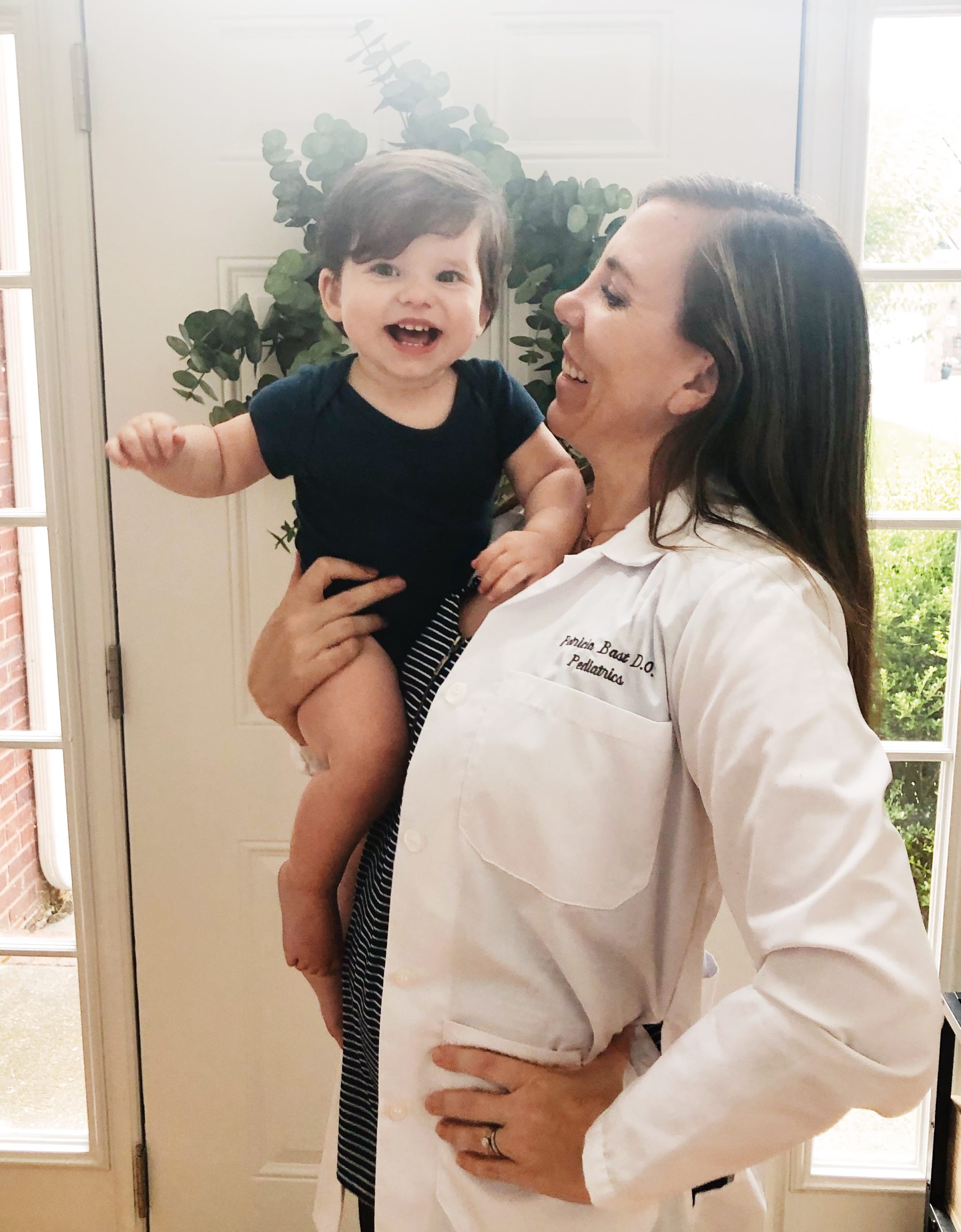 Dr. Patricia Bast was born and raised in Southern California. She earned a bachelors degree in science at UC Irvine, then went on to graduate medical school from Touro University College of Osteopathic Medicine in Northern California. After several years working as a pediatrician Dr. Bast choose to expand her training to include lactation consultant. Dr. Bast is now raising her children and taking care of patients in beautiful Georgia.