This year I have suffered two miscarriages, while I knew it was going to be emotionally difficult, I have been blindsided by the shock waves it has sent through my life. My joy of learning we were expecting was tremendous and watching those hopes crumble tore me apart. What I did not expect was how significant and lasting the hormonal and physical changes after miscarriage have been.
Suddenly I am very sensitive when people ask if Luke is my only child. I don't know if I should say yes, no because I now have two babies in Heaven, or simply cry.
Newborns now fill me with a sense of longing like something is missing, I have also cried upon seeing pregnant woman, and at baby announcements.
Weight gain. Even though I lost both babies in the first trimester, they left significant impacts on my body. At first I thought I was simply swelling from the trauma of miscarriage, but now I believe the hormonal swing affected my metabolism causing sudden significant weight gain that is taking months to normalize again.
Significant body self consciousness. Before we lost our first baby in July I felt good when looking in the mirror. Now I feel betrayal and notice the unsightly soft bumpy curves; the same shape that represented a growing baby just weeks prior are now hollow reminders that my womb is empty.
My dreams now haunt me, over the 6 months since my first loss I have had at least 5 dreams of being pregnant or holding my new newborn baby. Every time, I wake with my arms aching to hold my baby.
Initially, I was very open and shared my journey with strangers whom asked. Now I hate talking about it… All too often people's comments cause far more pain then comfort.
I now understand that the impression this kind of loss leaves does not quickly heal, it scars you forever. I also have learned that people don't understand this, they expect you to just "wait a while and try again"… As though my miscarriage is simply a failed attempt to create life instead of a tragic loss so soon.
Every time you have your period is now triggers a form of PTSD, I cry and ache for the babies I have lost.
Finally, I have found that with each loss my aching for a healthy baby intensifies, but now it is accompanied by fear that nothing is guaranteed.
Miscarriage and loss of a child are the most painful experiences I can imagine. For that reason people often avoid talking about them. However, for complete healing to occur that pain needs to be brought into the light and shared. Mourning the loss of an unborn baby is healthy and should not be shamed no matter how early the loss occurs. There are significant changes after miscarriage. For all of you whom have also known this pain, I stand with you as I pray for our children and our rainbow babies!
Some verses that have brought me comfort:
"I will not cause pain without allowing something new to be born," says the Lord.
Isaiah 66:9
Before I formed you in the womb I knew you, before you were born I set you apart.
Jeremiah 1:5
I have made you and I will carry you; I will sustain you and I will rescue you.
Isaiah 46:4
He has made everything beautiful in it's time.
Ecclesiastes 3:11
Thanks for stopping by!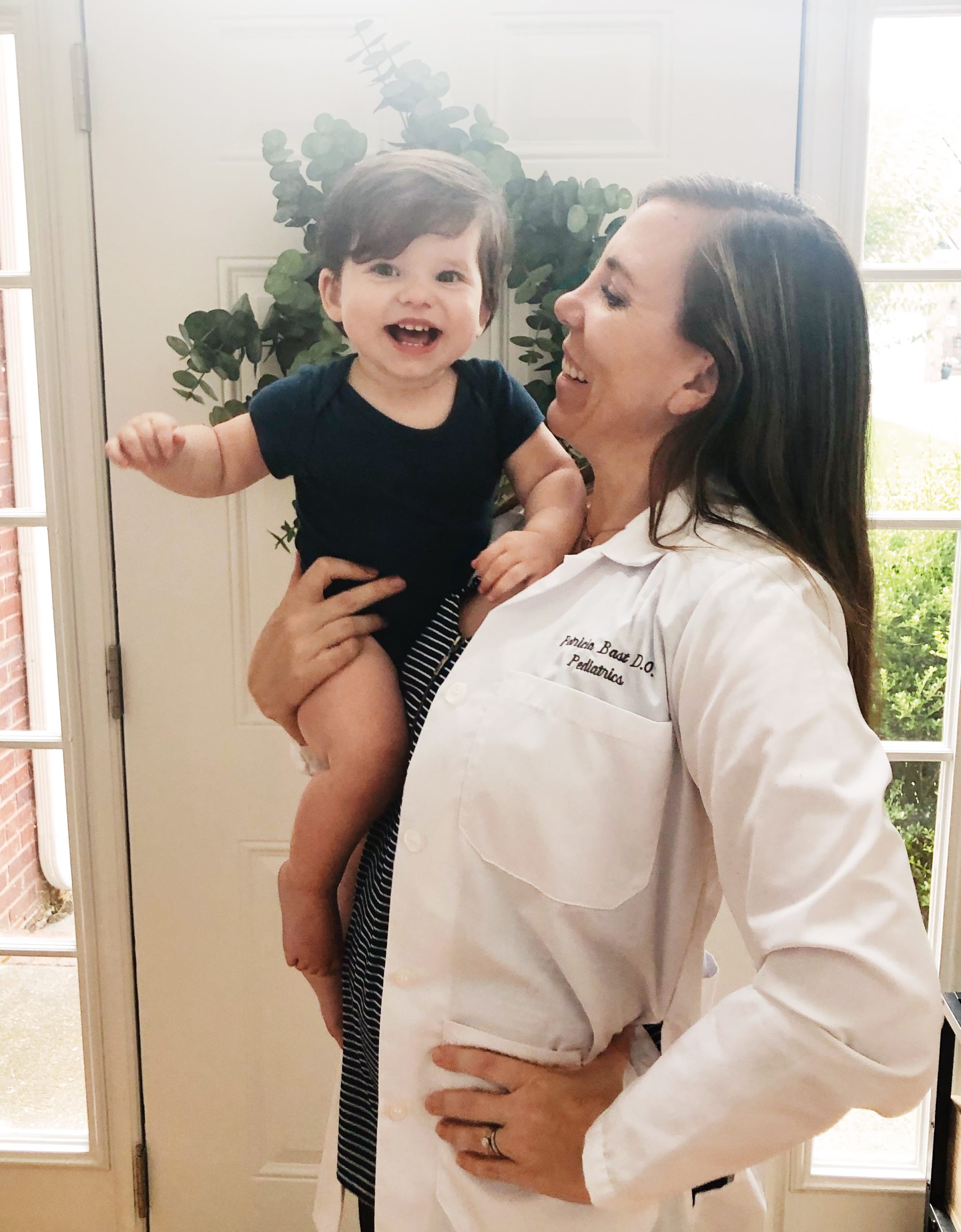 Dr. Patricia Bast was born and raised in Southern California. She earned a bachelors degree in science at UC Irvine, then went on to graduate medical school from Touro University College of Osteopathic Medicine in Northern California. After several years working as a pediatrician Dr. Bast choose to expand her training to include lactation consultant. Dr. Bast is now raising her children and taking care of patients in beautiful Georgia.